UIS Orbit is a resource for University of Illinois Springfield employees to find important news and announcements, new hire information, human resources info, upcoming employee events and more!
Announcements
Nov 30, 2023
The Civil Service Advisory Council (CSAC) is pleased to announce that FY2024 funding has been made available to assist Civil Service Employees (CS) at UIS with professional development. Each status CS employee…
Nov 30, 2023
Facilities & Services is working in collaboration with our campus partners to provide facility enhancements for select unit offices this academic year. The scheduled facility renovations and transitions will occur…
Nov 28, 2023
Join us as we pack the house for our women's and men's basketball teams! While this event is called APAC the House, of course we'd be more than happy to welcome our civil service and faculty colleagues. Admission is…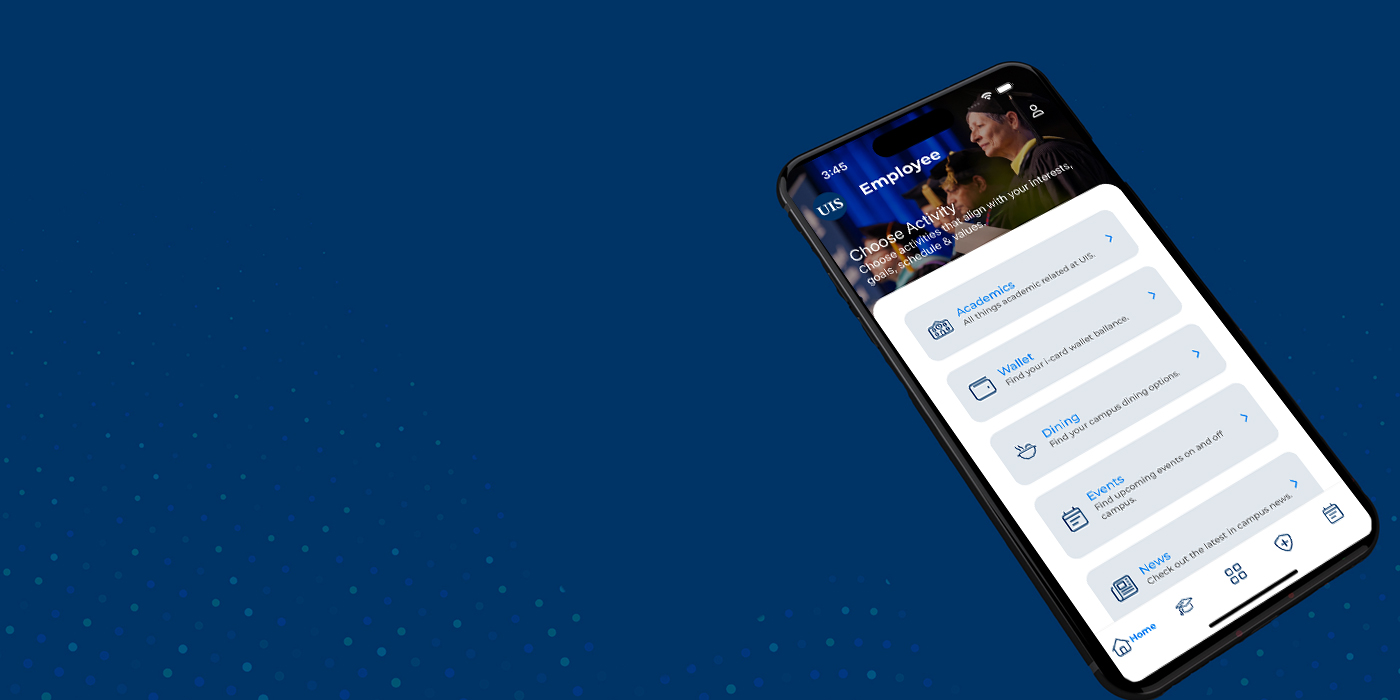 New UIS Mobile App
The new UIS Mobile app is now available for download on both the App Store and Google Play Store. Features include quick access to events, news, dining info, and safety links. Visit the UIS Mobile App page to learn more and download!
News from the Chancellor
Nov 07, 2023
11.7.23 Dear Colleagues — Our Fall Employee Information Session is TODAY from 2:30 to 4 p.m. in Brookens Auditorium. This session will focus on budget and enrollment, with presentations by Drs. Ken Kriz and Vickie Cook.…
Oct 30, 2023
10.30.23 Happy Monday, UIS! Today's chill in the air is a reminder of how quickly the end of Fall semester is approaching. These next couple of weeks look to be busy on campus, with Halloween and fall festivities, engaging speaker…
Oct 26, 2023
10.26.23 Dear Colleagues — As part of our ongoing Rise initiative, I am hosting a Fall Employee Information Session from 2:30 to 4 p.m. Nov. 7 in Brookens Auditorium. Please note: This is a new time, date and place from information…
News from the Provost
Jul 24, 2023
Dear Colleagues and Students: I am pleased to announce the following faculty members have been recommended for reappointment, in accordance with the Faculty Personnel Policy governing second and fourth year review of probationary faculty at UIS…
Jun 06, 2023
Brandon E. Schwab has been named the new vice chancellor for academic affairs and provost at the University of Illinois Springfield. He will serve as vice chancellor-designate until formal approval by the Board of Trustees. He will start in his new…
Apr 24, 2023
Dear Faculty and Staff — The following is a descriptive list of methods for enhancing and documenting UIS teaching effectiveness. By providing this list to colleagues on campus, I want to assure colleagues that the elements of excellence…
---
See What's Cooking
Employee Recognition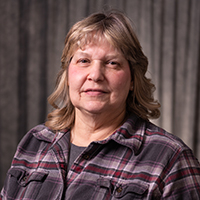 Oct 13, 2023
Patty Meyer has been named the University of Illinois Springfield Employee of the Month for October 2023. She is the superintendent of building services for UIS Facilities and Services. "Patty's commitment to her…
Employee Events
-
All faculty and staff are invited to a Holiday Happy Hour from 4-5 p.m. on December 19 in the Student Union Ballroom. There will be music, drinks, and appetizers to celebrate the season! Release time will be in effect…
-
Sign up for website editor training on the new uis.edu website. Training typically lasts an hour and is open to all staff and students. Web Editor Training Sign Up
-
Sign up for website editor training on the new uis.edu website. Training typically lasts an hour and is open to all staff and students. Web Editor Training Sign Up