UIS Orbit is a resource for University of Illinois Springfield employees to find important news and announcements, new hire information, human resources info, upcoming employee events, and more!
Announcements
Mar 22, 2023
Dear Faculty: I'm following up on the Chancellor's email to UIS students this morning to ask that you encourage students in your classes to participate in this brief student satisfaction survey. The survey opened…
Mar 22, 2023
UIS Campus Senate will meet on Friday, March 24, 10:00 AM-12:00 PM in PAC C/D. The agenda can be found here: https://uofi.box.com/s/t0t2lntoks30iaeoh4nfss17hr9xobif Campus Senate meetings are open to all who are…
Mar 20, 2023
Please be advised that on Tuesday morning, March 21, parking lots C, D, and E may be filled more than usual between 9 am and noon due to a large event rental at the Sangamon Auditorium. PERKS spaces remain…
News from the Chancellor
Mar 08, 2023
3.8.23 Dear Students, Faculty and Staff — I understand that last night's Student Government Association townhall that took place in the Student Union was difficult for many students and staff in attendance. I unfortunately was not able to…
Mar 06, 2023
3.6.23 Good morning! We're almost halfway through the semester, and spring break is right around the corner. I've spent the past couple of weeks meeting the semi-finalists and finalists for some of our vacant administrative positions…
Feb 20, 2023
2.20.23 Good afternoon, colleagues: It's a busy week at UIS! Today we have more than 100 potential new students on campus, along with their guests, attending an Open House. Thank you to our Admission team for putting in the hard work that…
News from the Provost
Mar 10, 2023
Dear Faculty and Staff — Forty proposals were received for the UIS Strategic Investment Fund (SIF) with fifteen for curriculum revitalization; sixteen for laboratory improvements; five for marketing tasks; and four for new academic programs.…
Mar 03, 2023
Dear Faculty and Staff — This was a short week for me here on the UIS campus. I was at home in Michigan on Wednesday, Thursday, and Friday for personal business and routine appointments. Other than meetings on Monday about graduate…
Feb 24, 2023
Dear Faculty and Staff — This week had notable recognitions occur: three UIS professors were selected for the COPLAC Beard Leadership program – Associate Professor Shipra Gupta, CBM; Tih-Fen Ting, Associate Professor, CHST; and Associate…
See What's Cooking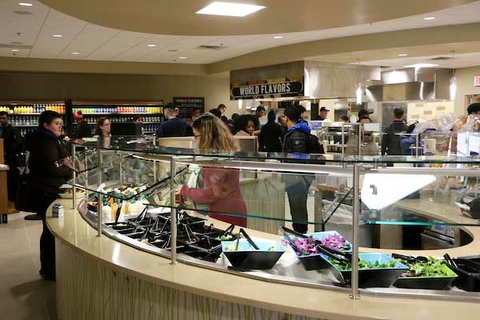 Employee Recognition
Feb 23, 2023
Jill Ralph has been named the University of Illinois Springfield Employee of the Month for February 2023. She is an administrative assistant for UIS Facilities & Services. Her nominator says she always…
Employee Events
All faculty and staff are required to complete the Faculty and Staff Title IX Training module. This online course, hosted by Get Inclusive, addresses sexual misconduct prevention and harassment in the workplace along…
-
New Employee Orientation New Employee Orientation is held via Zoom the first Wednesday of each month from 9:00-10:30am. Please contact uishr@uis.edu to register.
- , - , - , -
Sign up for website editor training on the new uis.edu website. Training typically lasts an hour and is open to all staff and students. Web Editor Training Sign Up Monday, April 10th (Zoom)Tuesday, April 25th…