Rising Stars
Designed for new employees to orient themselves to the campus and to familiarize them with the many acronyms, places, and faces they'll see around them during their employment, the Rising Stars program was developed in 2017 in a joint effort between multiple campus offices.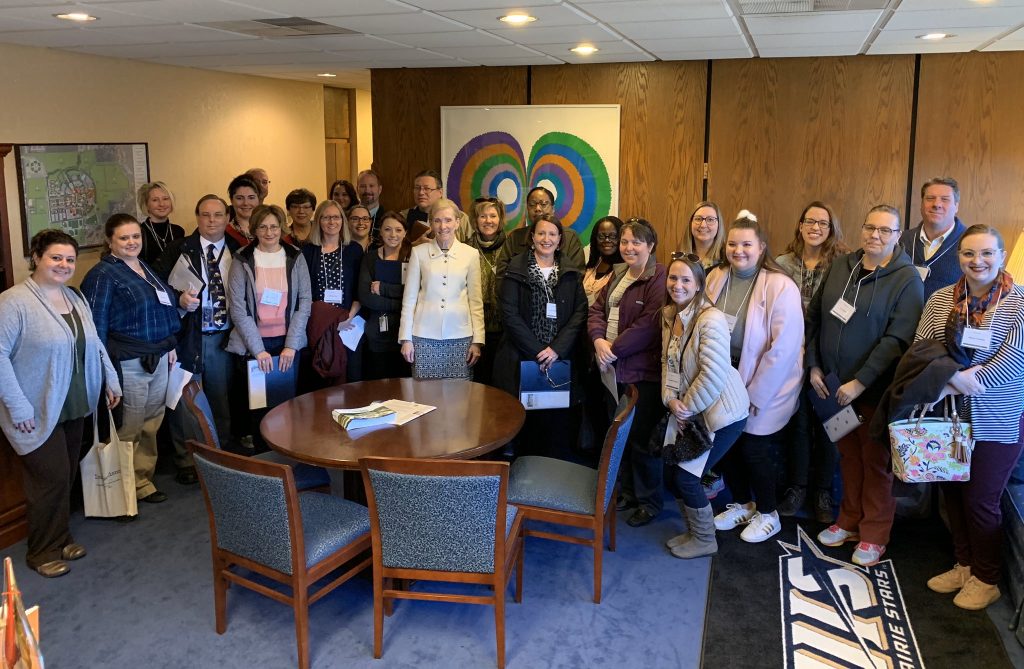 The program works with the entire campus to:
Enrich individual employee lives by increasing their connection to co-workers and the campus in general
Strengthen campus culture by breaking down the invisible barriers between campus offices and departments
Improve resources, infrastructure, and employee retention by fostering a sense of community and stewardship
Program Overview
Beginning in August of each year, all employees who were hired during the prior 12-month period (September through August) will be invited to participate. As each individual meeting carries a specific message and unique interactions, it's highly advised that those who opt-in attend each meeting to get the full experience. Employees may coordinate with their supervisors to secure release time to attend events during work hours.
The group will meet the 3rd Tuesday of each month between September and April from 9 am – 11 am.
Additional Information, Enrollment, or General Questions
If you're interested in the Rising Stars program, please contact: 217-206-6652.