PAR trains students to become journalists who produce intelligent news coverage about government and politics.
Here's what sets PAR apart from other graduate-level journalism programs:
TIME-EFFICIENT: Earn a master's degree in just 10 months
AFFORDABLE: Save money with guaranteed scholarships, tuition waivers and stipends
REAL EXPERIENCE: Cover Illinois politics for a professional newspaper, wire service, TV station or radio station as part of a PAID internship.
NEWS: PAR receives grant from Joyce Foundation to support student journalists in 2024-2025
ATTENTION ALUMNI: Send us your info for the 2023 PAR Newsletter
From our Alumni ...
"I would not have the job I do today without PAR. Having that experience inside the Illinois Capitol ... and getting to work with some of the best in the business helped shape me into the journalist I am today. I CANNOT say enough good things about the PAR program and will forever be grateful for what I learned and the lifelong friends I made during my time in Springfield."

Emily Manley ('18), Missouri Capitol Bureau Chief, Nexstar
"I applied to the PAR program at a time when I longed to do more with my undergraduate journalism degree and early career experience. Looking back, I can say the PAR program changed the course of my life. ... The PAR program helped me gain the guidance, experience, and confidence I needed then to continue what I hope will be a long and meaningful career in journalism."

Ashley Lisenby ('16), producer/editor, NPR
When you become a part of the PAR program ... you are setting yourself up to ... launch your career in any direction you choose. The individualized career guidance, exposure to readership and future employers, source building opportunities and the ability and platform to dig deep into real-life issues at a professional level is unmatched. I wouldn't be where I am today without ... the PAR program."

Grace Barbic ('21), reporter, The Chicago Daily Law Bulletin
PAR Interns' Latest Stories
From January through June, PAR interns work in the state Capitol press room as news reporters for professional media organizations like the Chicago Sun-Times, The State Journal-Register, Capitol News Illinois, the (Arlington Heights) Daily Herald, WBEZ, WGLT/WCBU, Gray TV and WCIA-TV. A sampling of our students' latest published and aired stories appear on our Twitter account.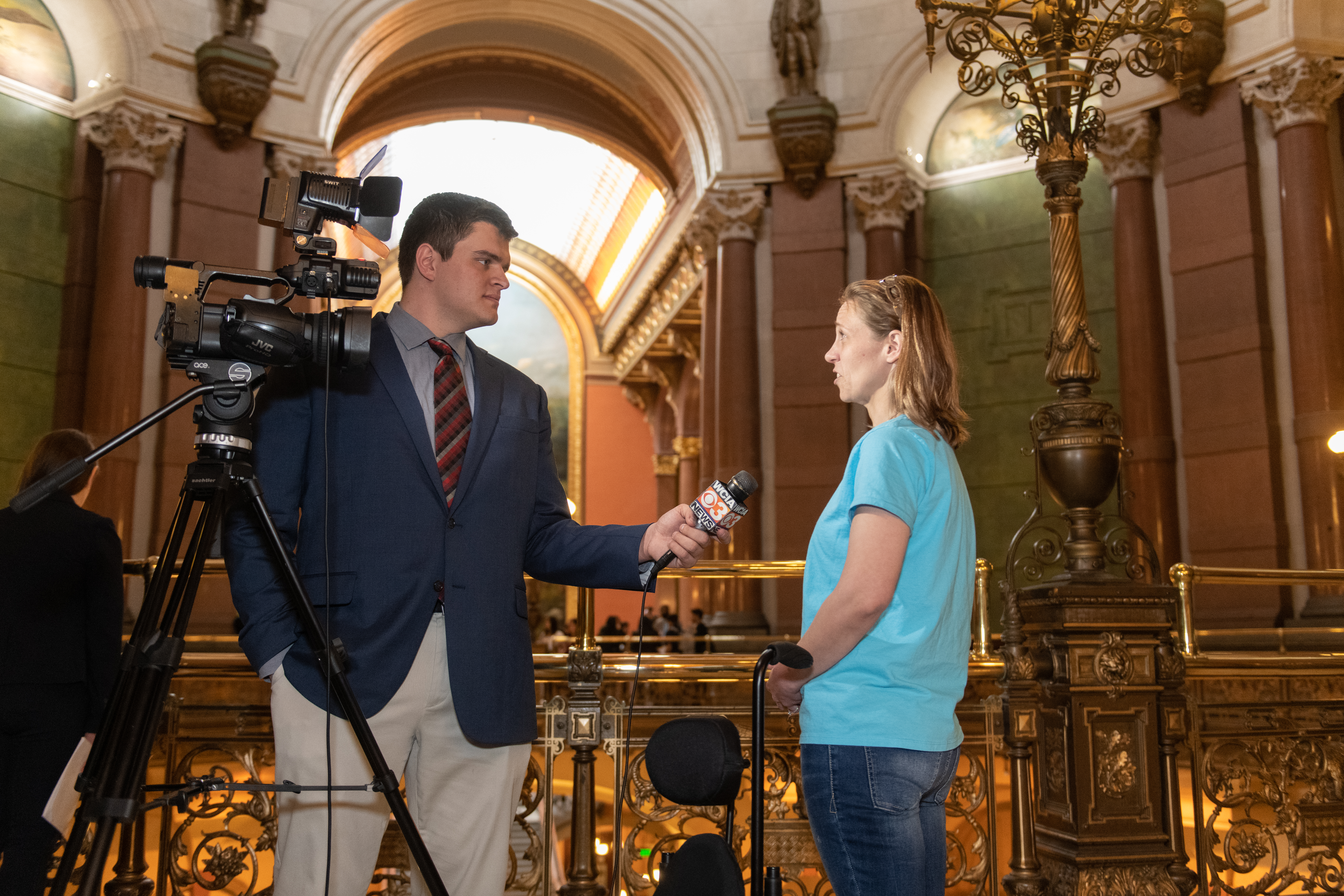 Support PAR
Your gifts to the Public Affairs Reporting program help us provide vital scholarship funds to current students, recruit the next generation of journalists and more. Thank you for your continued support.