Letter from the Associate Vice Chancellor for Graduate Education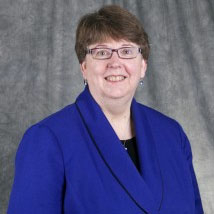 There is no better time than now to begin building a brilliant future with a graduate degree from UIS.
If you're exploring options for graduate education, you already know how vitally important a graduate degree is in today's global community and marketplace. Whether you want to prepare for a new and engaging career, pursue a longstanding intellectual or creative passion or develop a professional level of expertise in hopes of helping make the world a better place, graduate education is the pathway by which those aspirations can become reality.
Now that you've found your virtual way to us, I encourage you to take the next step: Spend a few more minutes online and explore the UIS graduate programs that interest you most. Each presents its own special points of pride, is loaded with easily accessible information and many feature a selection of faculty and student achievements that will give you a better sense of what a graduate education from UIS can help you achieve.
If you've already found the UIS graduate degree program that's right for you but have some questions about how to get started, please feel free to contact us. We're here to help you take the next step in building your own brilliant future with a graduate degree at UIS.

Dr. Cecilia Cornell
Associate Vice Chancellor for Graduate Education
---
Points of Pride
STARS (Student, Technology, Arts & Research Symposium)
U.S. News and World Report 2022 rankings recognized two UIS Online Graduate Programs – #73 in Best Public Affairs Programs and #191 in Best Part-Time MBA.