Visiting the Therkildsen Field Station
We love to have visitors! Whether you are an experienced researcher needing logistic support or simply interested in learning more about the Emiquon Preserve and the TFSE, we want to help you out.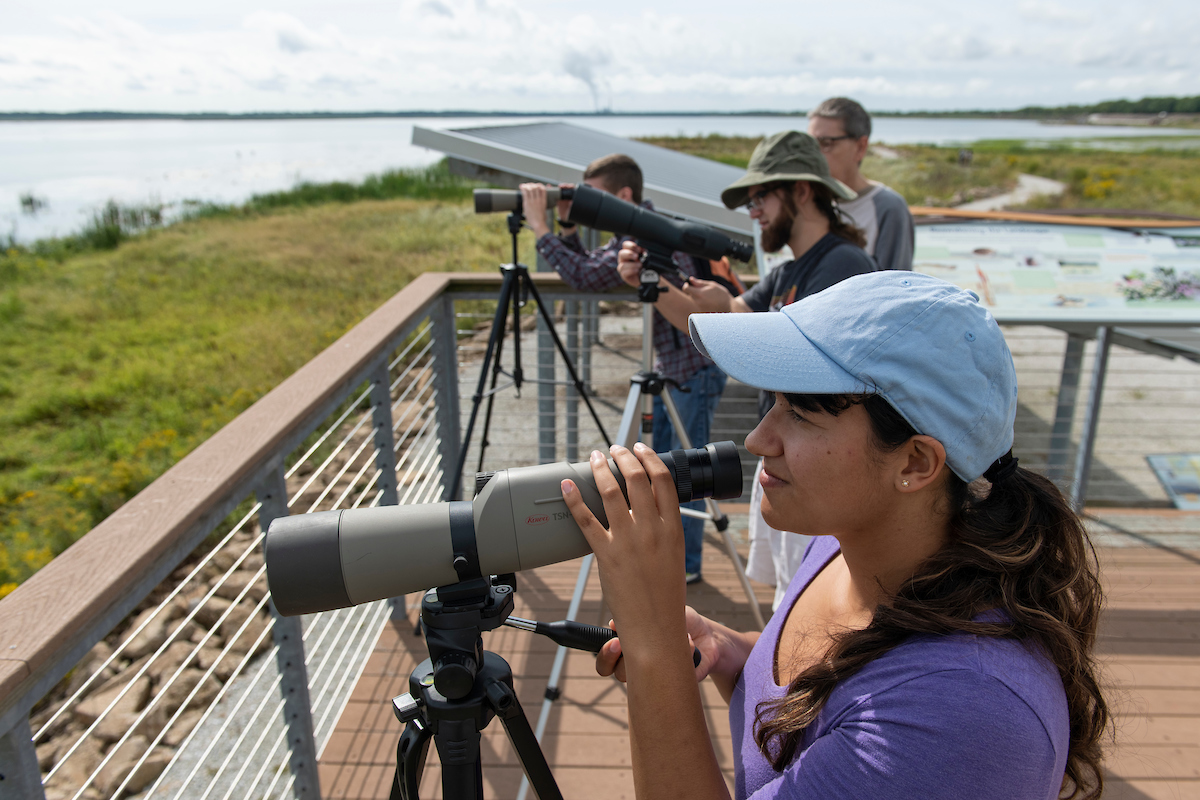 Are you planning a day trip at the TFSE?
Is this a research project or course? Send us an email. We'll confirm availability and work with you to make everything run smoothly. UIS Faculty should be sure to check with us for Travel Support.
Are you a School Group, Club, Family, Business, etc. that is curious about Emiquon and the TFSE and would like to learn more? Email us and we'll see how we can help.
Just looking to visit the Emiquon area? These directions will get you there.
Are you planning on overnighting at the TFSE?
Only persons involved with research or courses are allowed to stay overnight at the TFSE.
Email us so we can confirm availability and discuss logistics.
Travel Support
Get your class out of the classroom. The Therkildsen Field Station at Emiquon (TFSE) invites UIS Faculty to apply for support to bring classes to the TFSE. The TFSE provides a home base for your course to utilize while exploring the Emiquon Preserve, the Dickson Mounds Museum, and the nearby wildlife refuges (Chautauqua and Emiquon).
A wide range of courses may benefit from these day-trips, including: photography, creative writing, ecology, painting, history, anthropology, and chemistry.
Support is available to cover round-trip transportation from UIS to the Field Station. It will be your responsibility to make reservations with the UIS Motor Pool.
To request support, please contact the TFSE Director with the following information:
Proposed Date or Dates:
Name:
Email Address:
Department:
Course or Project:
Number of Participants:
Expected Activities:
Classroom space is available at the TFSE. Tours and/or presentations can also be arranged. Please contact us for assistance with planning your trip.