All Gender and Sexuality Student Services programs and initiatives, including those outlined below, are open to all members of the campus community. We encourage campus community members from all backgrounds and identities to engage with our programs below.
Numerous events occur throughout the year that create awareness, provide education, and social opportunities. Some of our events are Queertober, Trans* Visibility Week, Day of Silence to Break the Silence, and Lavender Graduation. We also offer opportunities to be involved, such as our Queer Student Ambassador Program, Fluidity, Shades, and LGBTea. Any LGBTQIA+ and allied individuals are welcome to join in all Gender & Sexuality Student Services programs!
Queertober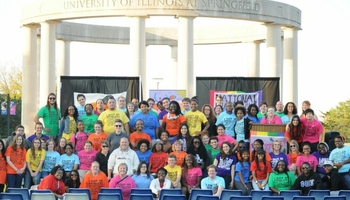 Queertober is a month full of events that celebrates the LGBTQIA+ community! In the month of October, we host a variety of events in collaboration with campus partners as an opportunity to show some extra pride and allyship. A staple event during the month is Closet Door on the Quad, held in honor of National Coming Out Day. Attendees can volunteer to participate or can remain in the audience to show support!
Trans* Visibility Week (TVW)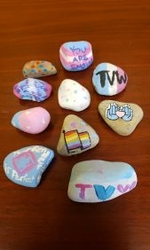 TVW provides engaging educational events pertaining to the trans community. The week occurs in honor of International Transgender Day of Visibility, March 31st, which is dedicated to celebrating trans* people and raising awareness of prejudice and discrimination faced by trans* individuals worldwide.
Day of Silence to Break the Silence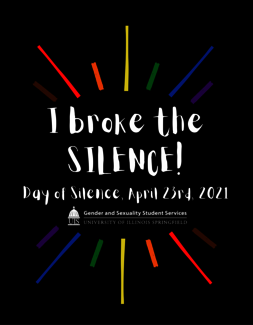 Day of Silence is an annual day of action to spread awareness about the effects of the bullying and harassment of the LGBTQIA+ community and the silence of others. On this day, people participating take a day-long vow of silence to symbolically represent the silence of others and the silencing of LGBTQIA+ individuals. The Day of Silence exists to create change for schools and communities. We host an annual Break the Silence event to encourage individuals to embrace their identities and to ask the UIS community to unite.
Lavender Graduation Celebration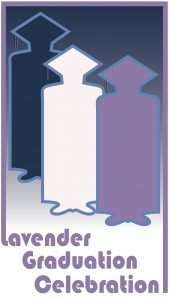 The Lavender Graduation Celebration is a cultural celebration that recognizes those with marginalized gender and sexuality identities (LGBTQIA+) and allied students of all backgrounds. The ceremony acknowledges their achievements and contributions to the university as students who survived the college experience thanks to their activities and education at UIS. All students are eligible to participate and no qualifications are required. Students and student groups can be nominated for a variety of awards that are to be presented during the reception following the celebration. Graduating students receive a lavender cord and stole to wear during commencement and signed certificate.
Queer Student Ambassador Program (qSAP)
The Queer Student Ambassador Program (qSAP) is a registered student organization that works towards the development of programs, student outreach, and initiatives intended to better the campus climate for LGBTQIA+ students, staff, and faculty.
LGBTea
LGBTea is a weekly social. It offers a comfortable, accepting, and non-judgmental social atmosphere for LGBTQIA+ and allied students. LGBTea operates out of our Student Lounge (Student Life Bldg. Rm 22) and students hang out, watch movies, listen to music, make plans for the weekend, and play games (Just to name a few!). We typically host these socials weekly throughout the academic year on Thursdays from 4-6pm CST, but may be adjusted based on campus scheduling, programming needs, and holidays. To verify a scheduled social, please refer to UIS Connection, where all updated event information can be found.
Fluidity
Want a safe & confidential group to share coming out stories, explore your identity, and listen to other UIS students? This weekly group is facilitated by GSSS staff. All inquiries are kept strictly confidential. Students across the LGBTQIA+ spectrum and their allies meet on a weekly basis and discuss topics relevant to their experiences including campus, community and interpersonal situation. Fluidity provides a safe and confidential space for those exploring their sexual and/or gender identity with peers. It provides support and advocacy for it's members and is a judgment-free zone. If you would like to participate in our Fluidity group, you can find date/time/location information on UIS Connection. For any questions or specific accommodations, please contact us at gss@uis.edu.
Shades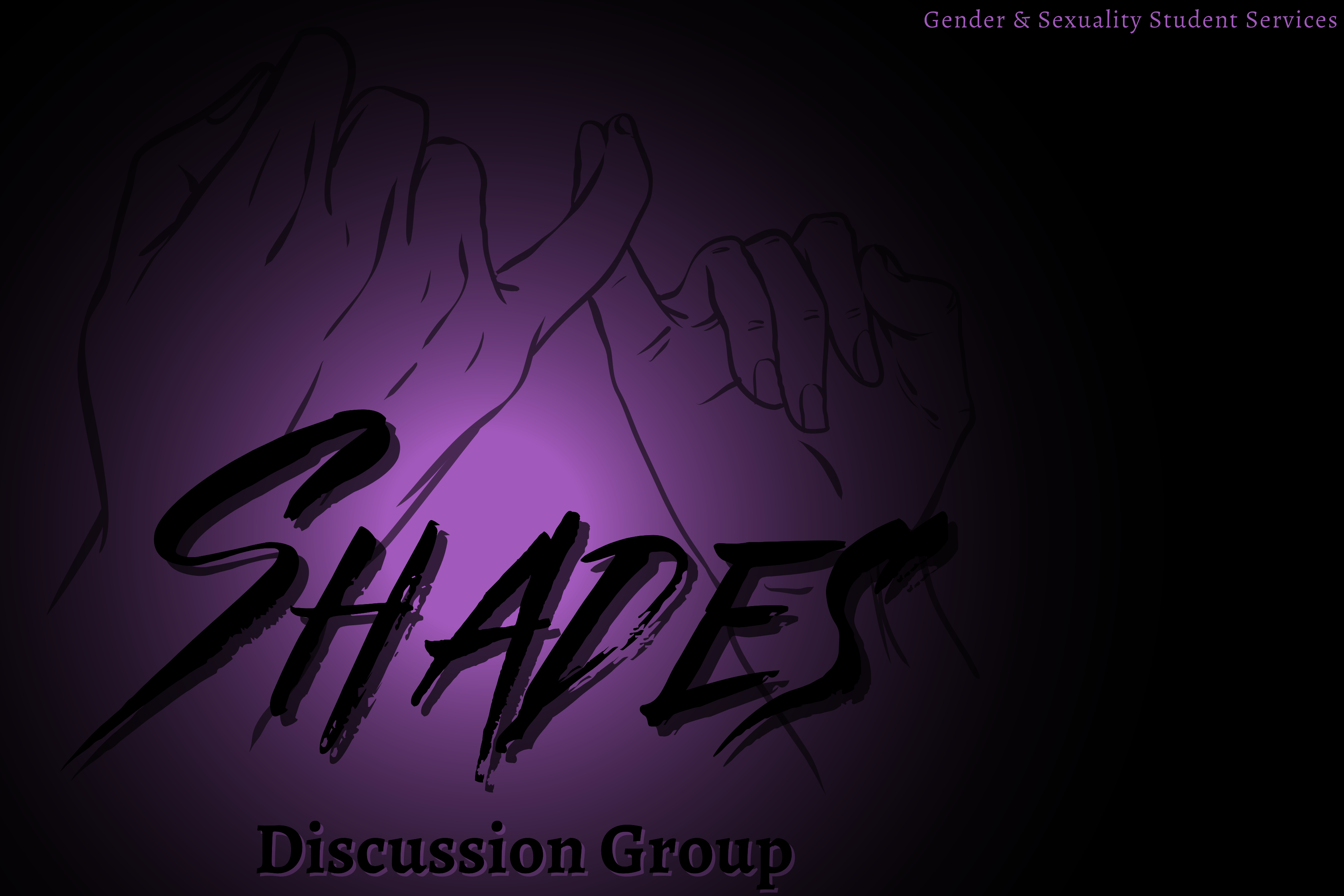 Shades is a discussion group for students. The goal of this group is to create a safe space through which we can explore topics of identity and bring together QTPOC (Queer & Trans* People of Color) and allied students on campus. ​
Please check out our social media pages and stay on the lookout for additional opportunities we will host through our offices.
For questions or specific accommodations, please contact us at gss@uis.edu
Affirmation Station
In need of identity-affirming clothing, accessories, and MORE? The Affirmation Station is a free, no-strings-attached, identity-affirming initiative for UIS students. Items available include but are not limited to: clothes, shoes, accessories, makeup, and hair products. Stop by and select anything you would like! Bags can be provided for discreet travel. The Affirmation Station can be found in the GSSS hallway, located in the Student Life Building, Suite 22. Typical operating hours are Monday – Friday from 9am-5pm. You can also access the GSSS hallway directly by entering through our discreet side-entrance located on the south side of the building. Looking for something specific? Fill out a request form to let us know! If you are interested in donating items to the Affirmation Station, please contact us at gss@uis.edu or 217-206-8316.