Work in the Garden
Our weekly garden worknights will be on Wednesdays from 4-6PM from June 1- August 17, 2022. Our weekly worknights are rain or shine, but we will cancel in the event of a severe thunderstorm.
All are welcome to attend these events. Masks are no longer required in the garden. Please don't visit the garden if you are feeling unwell.
Visit the Garden
The garden is always open for anyone to come and weed, harvest, or pass time. Please be sure that you close the gate tightly when you leave to keep out hungry rabbits, groundhogs, and deer. You do not need permission to visit the garden, but we ask that you respect the rules posted on our Guidelines Page. The garden location is described on our About Page.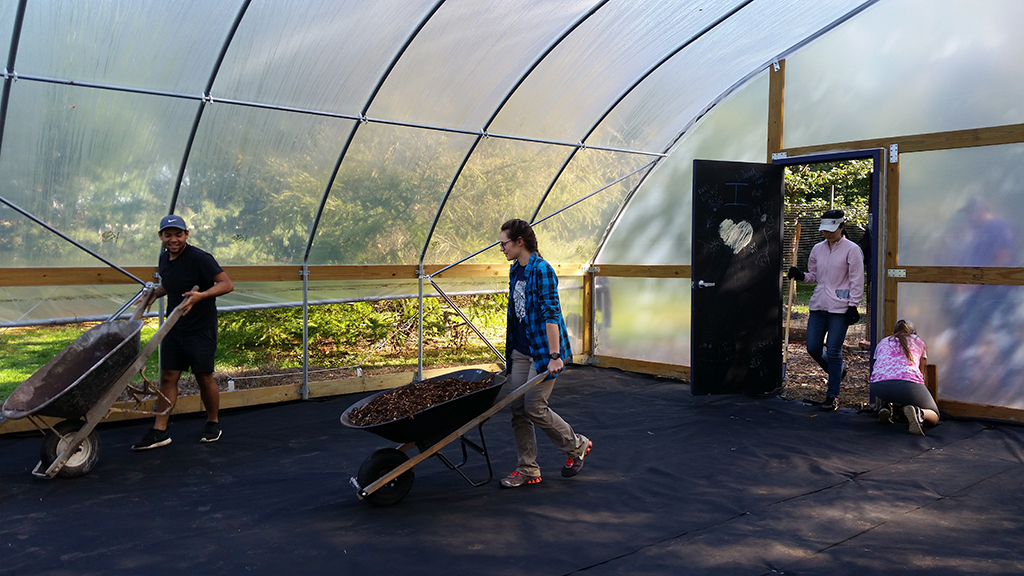 Facebook
We will post information about the garden, including invitations to our work nights and other events, on the UIS Community Garden Facebook page. Like our page to follow our posts. You do not have to have a Facebook account to view the page. We love it when you take pictures in the garden and post them to social media!
UIS Community Garden Club
We also have an official UIS registered student organization, the Community Garden Club. Visit our Community Garden Events on UIS Connection to be added to our email distribution list and find out about upcoming events.