Challenge Course
The low team challenge course consists of events that may occur on the ground as well as utilizing the initiatives which consists of poles, wires, platforms and ropes a few inches to a couple feet off the ground. These exciting challenges help groups explore leadership and organizational behavior while moving towards their goals which may consist of: teamwork, communication, problem solving, cooperation, trust and respect. After a series of challenges, a trained facilitator leads a discussion to help the group relate the experience they just had to something relevant to their lives as individuals and as a team.
Mini Golf Course
Putt your way to victory on the brand new nine-hole mini golf course located at Rec Park, just across the street from the town houses at UIS. Clubs and golf balls can be checked out at both TRAC and Lincoln Residence Halls. For more information please contact Campus Recreation at campusrec@uis.edu.
Disc Golf Course
The 18-hole campus disc golf course is perfect for any skill level player. All students, faculty, staff, and Springfield community members are invited to use the course free of charge. Discs can be checked out by UIS students from TRAC during regular operating hours.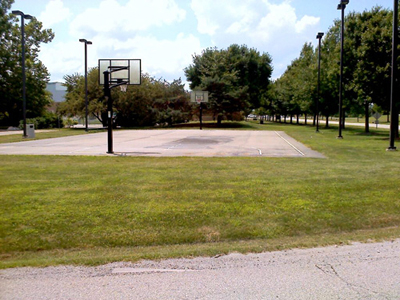 Kiwanis Stadium Basketball Court
The Kiwanis Stadium Basketball Court is located just north of the Sport Club Field. The basketball court has automatic lights that turn on at dusk. The basketball court is open from sun-up until 11pm 7 days a week.
REC Park
Rec Park is on the north side of Vachel Lindsay Drive across from Pennyroal Court. Located at Rec Park is a sand volleyball court, outdoor basketball court, horseshoe courts, a swing set, mini golf course, a softball field or 2 flag football/soccer fields, and two sets of corn-hole board.
Fields #1 & #2 and Horseshoe Courts
These are used for Intramural Flag Football, Intramural Soccer and Ultimate Frisbee. These fields can also be reserved by the UIS Community.
360 Virtual Campus Tour
Get a first-hand look at UIS's Rec Park by taking a tour of the UIS Campus virtually! Learn more about the many exciting and fulfilling opportunities we offer our Prairie Stars.
South Fields
The South Fields are located south of TRAC and south of University Drive. There are three fields that can be used for a number of activities. Fields 1 & 2 are used as the practice soccer fields for Men's and Women's Intercollegiate Athletic Soccer. Field #3 is located between both cricket pitches.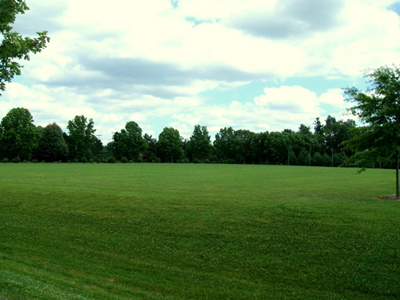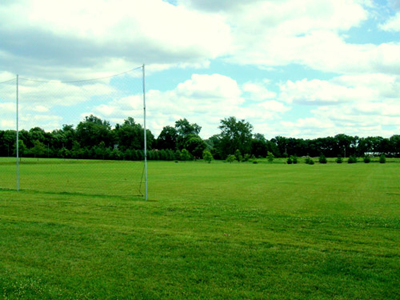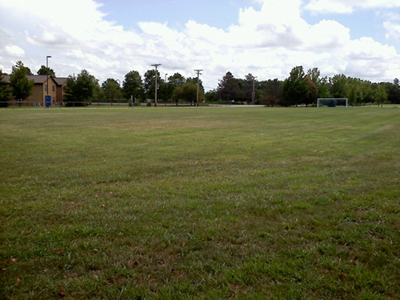 Club Field
The Club Field is on the east side of Kiwanis Stadium and utilized for activities sponsored by Campus Recreation.
Student Life Building Gymnasium
The SLB Gym is one of the most popular spaces for student organizations to host activities on campus. On any given day you may find a dodgeball game, dance practice, dance parties and other activities being held in this space. Contact the Student Life office for more information. Student organizations can request a reservation using UIS Connection.
Tennis Courts
There are four competition tennis courts located on the east end of campus that are open to students. Campus Recreation utilizes the courts for intramural tennis tournaments each semester.