Undergraduate and graduate degree-seeking students at UIS can participate in Illinois Innocence Project activities and earn credit in several ways:
Our Fantastic UIS Students!
We are the first to praise the work of our students, whose dedication to fixing miscarriages of justice is unparalleled. But look at the many other ways they excel, including the scholarships they were awarded this academic year.
Sophia Ortega
Case Evaluator and Spanish Translator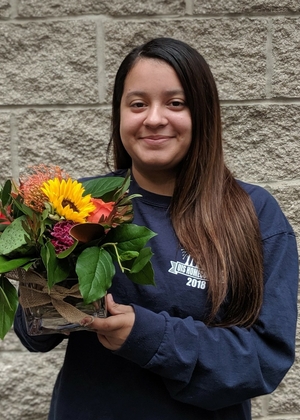 Winner of the Lawrence E. Williams/Dr. Larry Golden Illinois Innocence Project and the Fred J. Patton scholarships
"These scholarships mean so much to my family and me because they have provided me with the opportunity to keep studying. I will forever be grateful for Joye Williams and Fred Patton."
Over the past two years Sophia has applied critical Spanish-language translation, communication and case research skills to furthering our Latino Innocence Initiative. She will graduate in the spring with a major in legal studies and minors in criminology/criminal justice, after which she plans to take the LSAT and begin law school in fall 2021.
Rosie Dawoud
Case Intake Assistant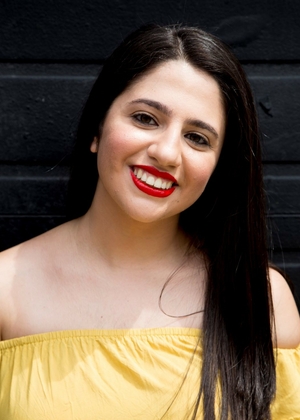 Winner of the Lee Humphrey Dodd Memorial Scholarship and the Lee Ensel Scholarship in Pre-Law
"Receiving these scholarships means that my family and I will be able to save the money we would have spent on this year's tuition and use it for my first year of law school. I am extremely appreciative of the donors who are helping me continue my education and of UIS for connecting me with the donors. It is nice to know there are people out there supporting me and my effort to continue through higher education."
Rosie will graduate in the spring with a major in legal studies and minors in political science/philosophy. She plans to attend law school in fall 2020.
Taryn Christy
Case Evaluator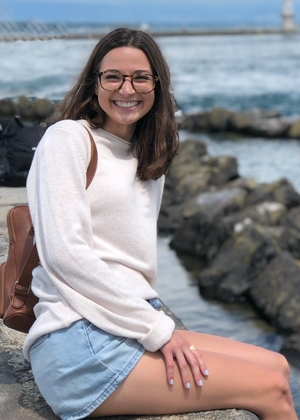 First UIS Cross Country Runner Crowned All-American
The UIS cross country program crowned its first All-American in program history in November when IIP's own Taryn Christy earned a top-40 finish at the NCAA Division II National Championships. Taryn, a sophomore, was the first UIS cross country runner to qualify for the national championships, earning that distinction when she finished fifth overall at the Midwest Region Cross Country Championship. Taryn's time of 20:56.3 at nationals broke her NCAA regionals record by 13 seconds, setting a new UIS record.
Taryn evaluates cases and is working with another student volunteer to analyze and report data on our Wrongful Conviction Avoidance training for police cadets at the University of Illinois Police Training Institute.
Joseph Partain
Case Evaluator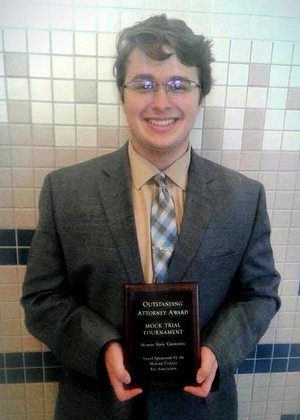 Named Outstanding Attorney at 18th Annual Illinois State University Mock Trial Invitational
Joseph Partain received an Outstanding Attorney Award after consistently performing as a top defense attorney in his rounds at this year's ISU Mock Trial tournament, held at the McLean County Courthouse earlier this month and involving teams from Illinois and neighboring states. He ranked 11th in a field of 100 attorneys who alternated between arguing for the defense and prosecution in an aggravated murder/involuntary manslaughter case.
Joseph evaluates cases and will help track legislation emerging in the 2020 General Assembly that may threaten the prevention of wrongful convictions. He is a junior double majoring in legal studies and political science.
Tyler Brown
Case Evaluator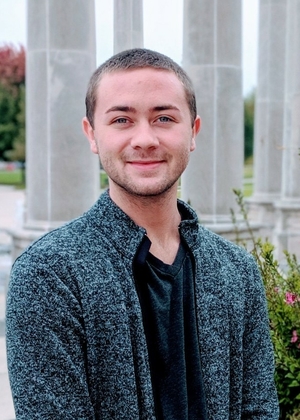 Winner of the Lee Ensel Scholarship in Pre-Law and the Frank and Linda Kopecky Scholarship
"These scholarships help significantly with my tuition at a university that offers major opportunities, like doing innocence work and interacting with the state legislature. These awards push me even more toward a positive future in law and I am utterly grateful for the generosity of the Ensel and Kopecky families!"
Tyler will graduate in the spring with a major in legal studies and a minor in political science, after which he plans to take the LSAT and begin law school in Fall 2021.
Volunteer Opportunities
Students and community members are also eligible to volunteer. Each group brings different skills to the project. Please fill out the form below, if you are interested. You can submit the form in person or use the contact information.
Complete the volunteer application here
Project Partners
UIS undergraduates and law students from the state's three public law schools work alongside IIP attorneys to review, evaluate and, where strong evidence of actual innocence exists, investigate and legally pursue claims of innocence.