The UIS Department of English and Modern Languages offers majors in English on campus and in English online with minors in English and Spanish.
Our department prioritizes a personalized education experience for English and Modern Languages students. We offer small class sizes to encourage one-on-one communication between students and faculty. Currently we offer a Bachelor of Arts in English on-campus and online; a Master of Arts in English with an emphasis in digital publishing or digital pedagogy; a graduate certificate in teaching English; and a minor in English or Spanish. Our program facilitates strong written and verbal communication while emphasizing communication, genre writing, literary analysis, and emergent digital technologies.
Student Opportunities
The English and Modern Languages Department at UIS offers a number of hands-on community engagement opportunities that extend student learning beyond the classroom.
Students can gain publishing experience through Violet Margin, a student-run journal of fiction, poetry, and visual arts, and can present their own research at the Student Technology, Arts, and Research Symposium.
The Shelterbelt Reading Series also offers students a unique opportunity to meet nationally-known authors.
Classes
We prioritize:
A personalized education experience for our students through our small class sizes
One-on-one communication between students and faculty
Opportunities to develop professional skills online and on-campus
Thought-provoking discussions in each class
Courses covering the full spectrum of a quality English education through their wide variety of genres, literary periods, and disciplines
Faculty
We are:
A fantastic team of faculty, each distinguished in our respective fields
Dedicated to the professional and educational growth of our students
Professors who interact with students on a first-name basis in order to offer personalized guidance
Professors adept at implementing online resources and utilizing digital tools
Constantly assessing our own work as instructors in order to maintain academic excellence
UIS English Alumni Success Stories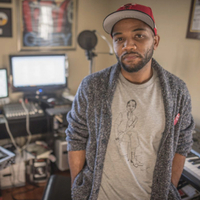 English, M.A.
Assistant Professor of Hip-Hop