We encourage the members of the organization and all other interested parties to purchase a printed volume of conference proceedings,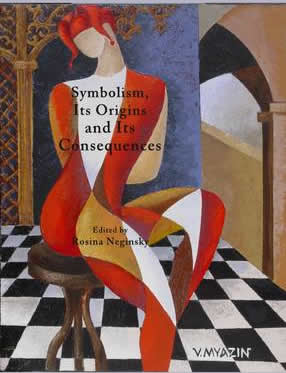 Symbolism, Its Origins and Its Consequences
Editor: Rosina Neginsky
Date Of Publication: Oct 2010
Isbn13: 978-1-4438-2392-0
Isbn: 1-4438-2392-9
Publisher: Cambridge Scholars Publishing
Cambridge, England
---
The international network Redefining European Symbolism, 1880-1910, which was run by Professor Richard Thomson with a grant from the Leverhulme Trust, comes to the end of its three-year funding in May this year. As you know, the network has staged two invited seminars and three major conferences; it has also - thanks to the dedicated work of Craig Landt - built up a substantial and very useful database of publications on Symbolism (https://symbolism.ace.ed.ac.uk/). This project is ongoing, and we encourage all our members to input their publications onto the database. It is easy to do, and Craig Landt will be very happy to offer support (Craig.Landt@ed.ac.uk).