The 2020 It's On Us Awareness week will take place from August 31st – September 4th. Below is a full listing of events planned:
ALL WEEK
Sign our Digital Pledge all week to receive some cool digital content to share on social media!
September 1st
11:00 am Virtual Survivor Support Group hosted by Counseling Center & Women's Center
September 2nd
8:00 pm Virtual Consent Workshop hosted by Women's Center join by clicking HERE
September 3rd
4:00pm LGBTea & It's On Us Safe Dating Talk/Healthy Relationships Quiz join by clicking HERE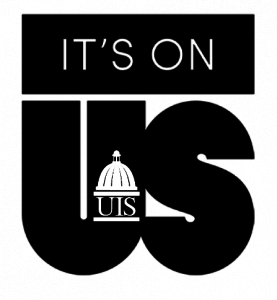 It's on us, all of us, to stop sexual assault. Learn what you can do and take the pledge to be part of the solution.