Publishers can publish and review content and schedule a page or revision to be published on a future date. Publishers are responsible for reviewing all changes made by editors in their unit, working with editors to identify and resolve issues with accessibility, usability and site content, and publishing page updates once finalized and approved.
Unit Review Queue
The unit publisher should review pages submitted to the Unit Review queue, make recommendations or final changes, and once approved, publish the page. If no major issues are present, all updates should be published within 24-48 hours on business days.
The Unit Review Queue can be found by going to Manage > Content > Moderated Content. You can view the content specific to your unit by selecting the name from the dropdown list then select the 'Unit Review' option in the Moderation state dropdown and click the filter button. You will only see the option to edit pages that belong to your unit.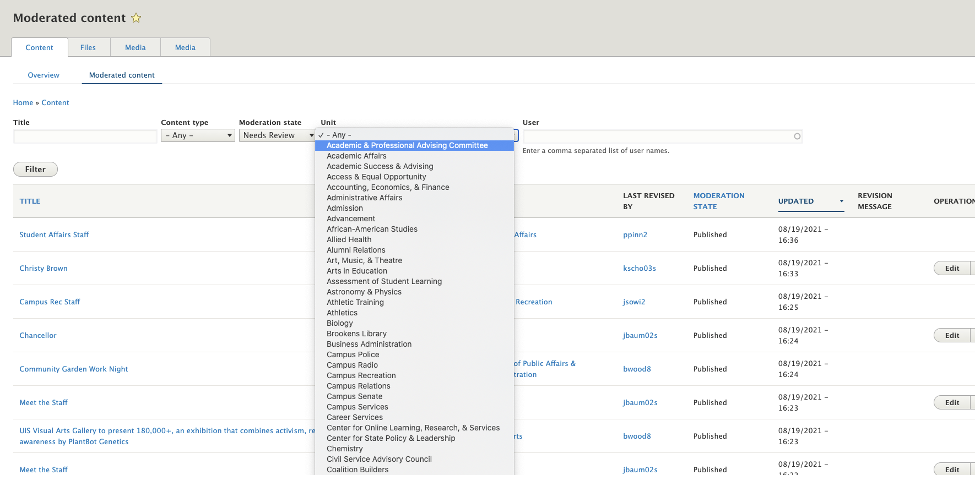 Click the page title or Edit link under Operations to review the page, and using the above checklist and information, make any necessary updates. Once you are satisfied with the updates, change the page status to 'Published' in the dropdown menu in the page edit screen.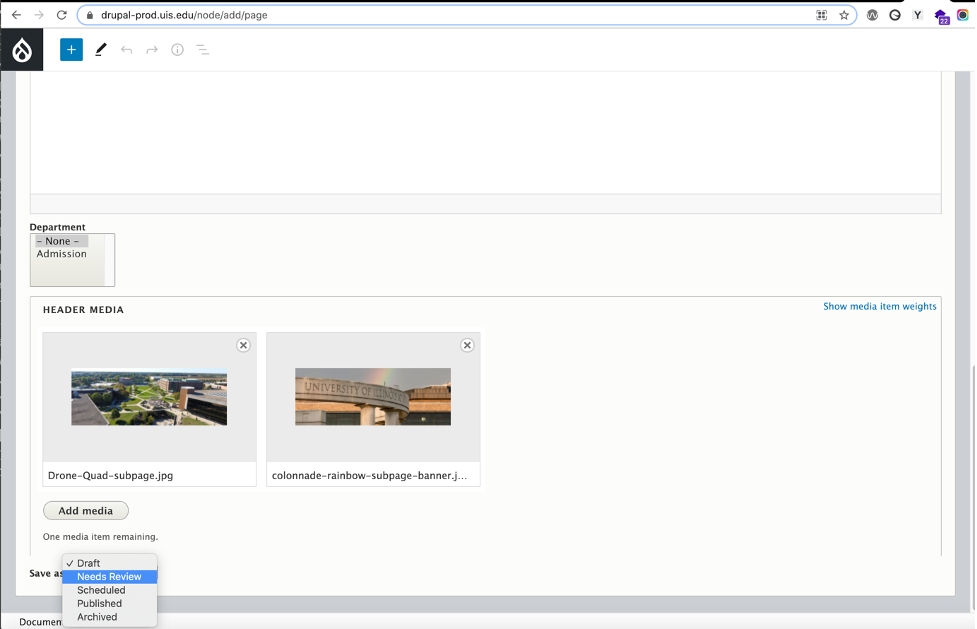 If you run into a major issue that you are unable to resolve, add a log message beginning with 'OWS HELP NEEDED: ' with information about your issue and leave the page in the Needs Review state. This will to let OWS know you need assistance. If you prefer, or for more technical issues, you can instead submit a Website Project Request with the URL and description of the problem or assistance needed.