In order to add an event to your unit's website and the main campus calendar, go to Content > Add Content > Event.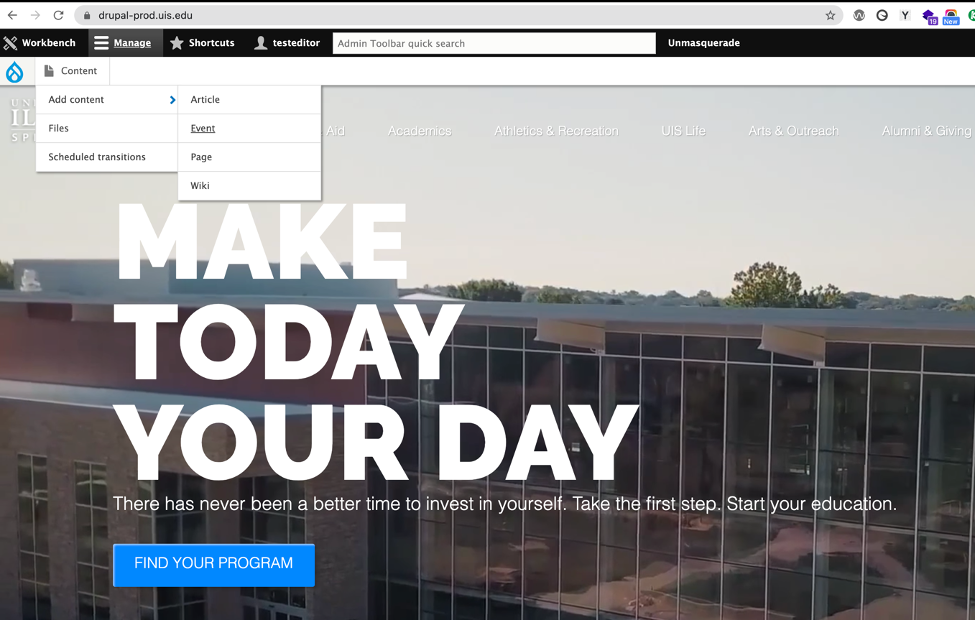 The editor for events is the same as it is pages and articles.
More Settings
The options listed inside the More Settings allows you to configure the settings for your event.
Title Caption – add text under the main page heading in the banner
When - add your event date(s); includes settings to add recurring dates and date ranges.
Event Type (if we need to add an event type submit a request to do so at https://go.uis.edu/webhelp)
Department – select your department so the event shows up in your event list
Event Media – thumbnail image to use for the event and will be shown in featured event lists
Location – location of your event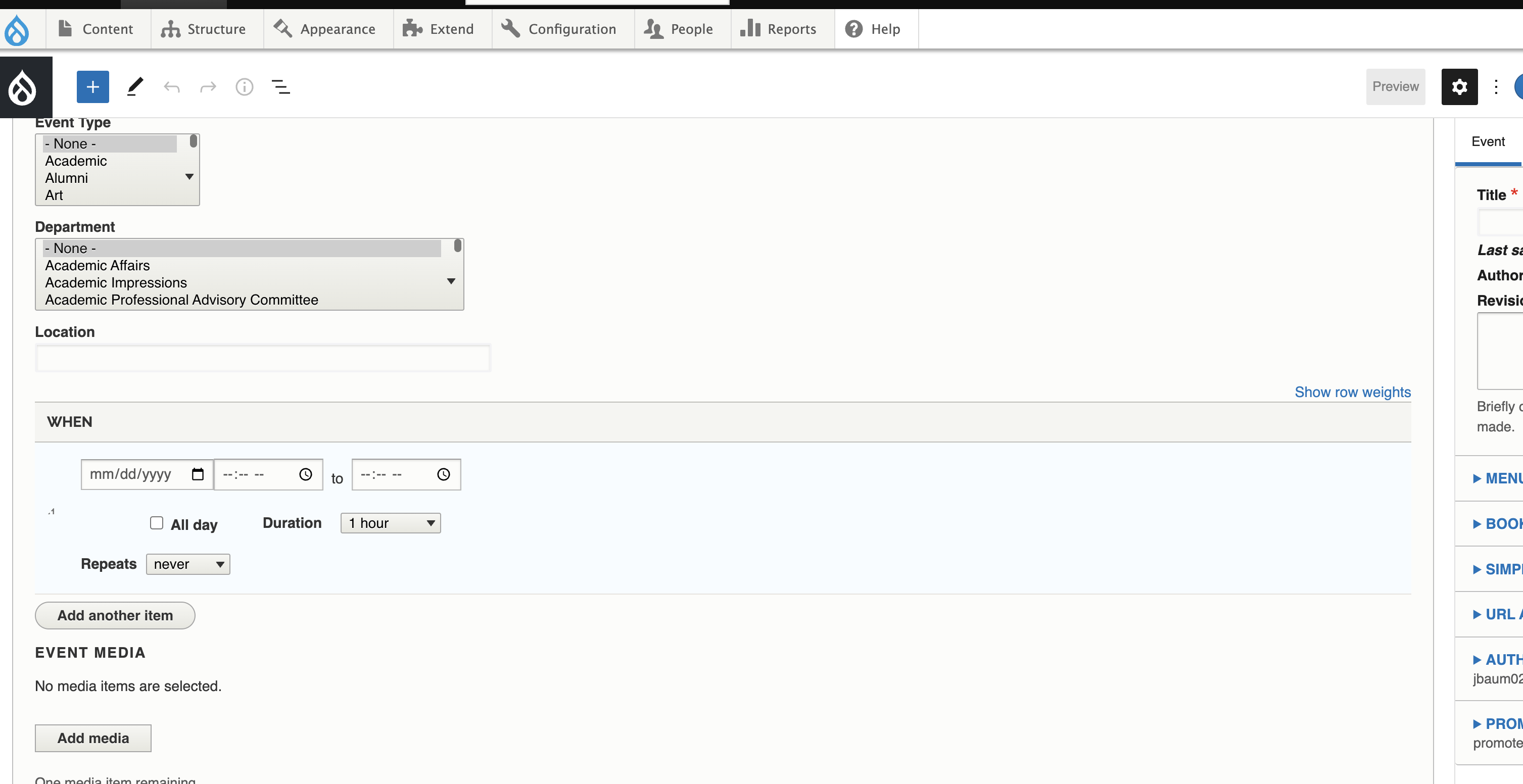 The screenshot below shows the 'When' field advanced configuration options. Check the 'All Day' option to add an event that spans multiple days or you add the options for repeating event dates, set the end date, days, etc.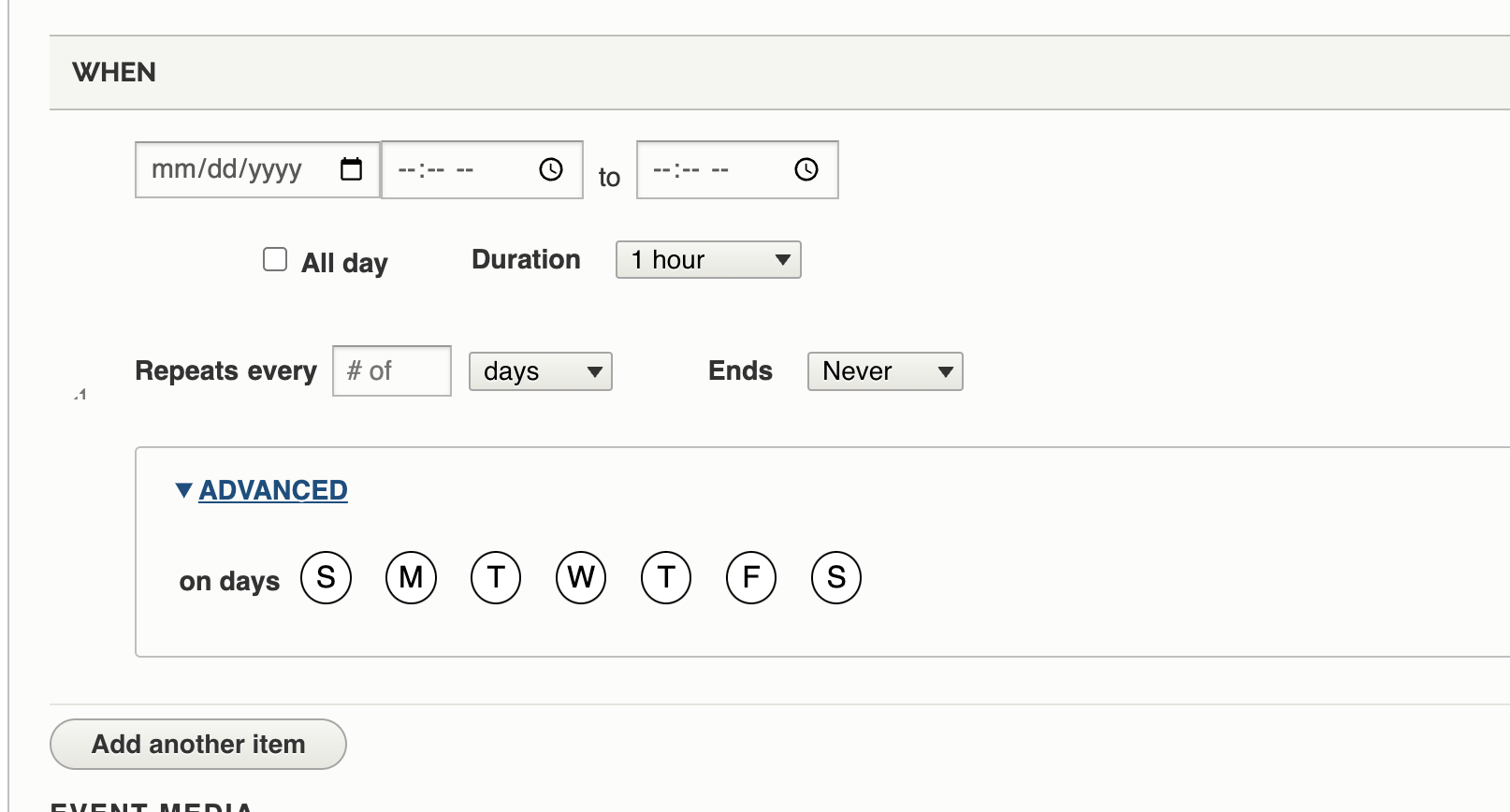 Add an event image in the 'Event Media' field. Event images can contain text but the text must also be typed out in the body of the event to make it accessible for our users on screen readers.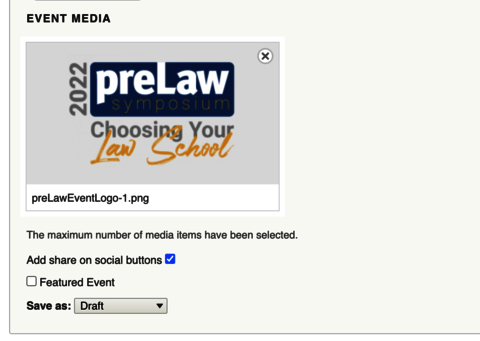 Once you are done adding the content and configuring your event, click Save in the top right corner of the page.
Submit for Needs Review to submit your content to OWS to be published or if your unit has a publisher submit your content for Unit Review. You can include a message if you need additional help with something specific.
Please allow 24-48 hours (during business days) for your changes to be published.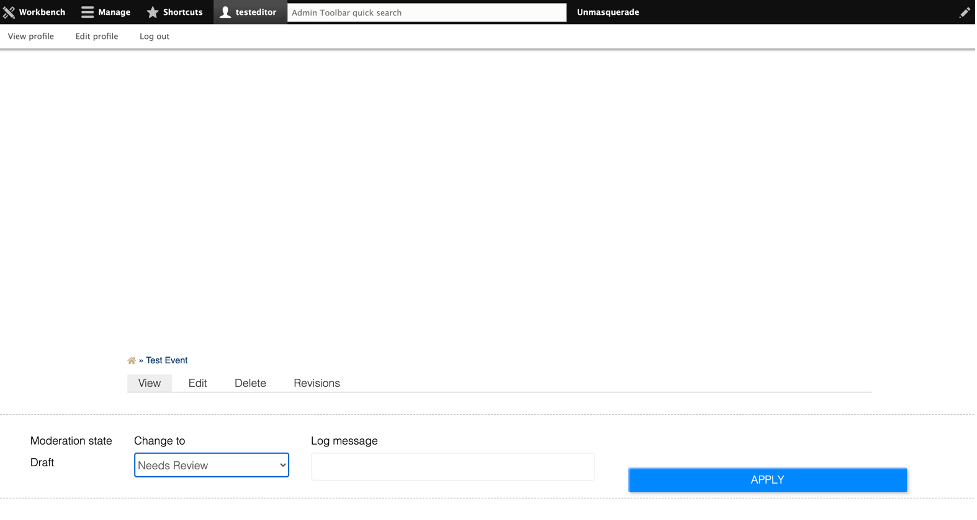 Each unit has the option to add a list of unit specific events to their site. If you would like to add an event feed to your site, please submit a website project request with information on where you would like the event page/feed added to your site.