UIS Strategic Compass Logo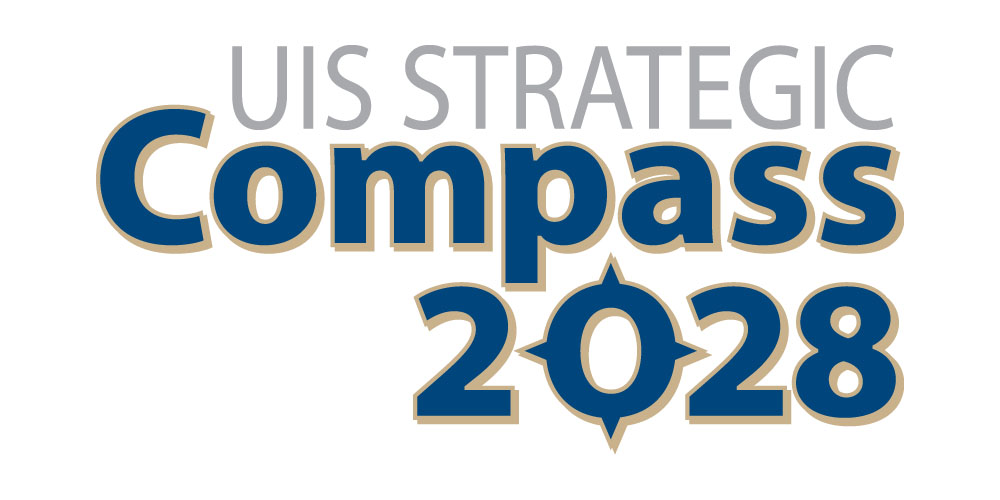 The Strategic Compass logo should be used "as is". There should be no manipulation of type size, font, word placement, proportion, etc. Never put any text, graphics or images directly on top or beneath the Strategic Compass logo.
The required amount of surrounding space is built in to the downloadable file.
For other formats of the Strategic Compass logo, send an email to creativeservices@uis.edu
UIS Strategic Compass PowerPoint Template
A Strategic Compass PowerPoint file has been created for you. The template incorporates slide layouts as shown below.