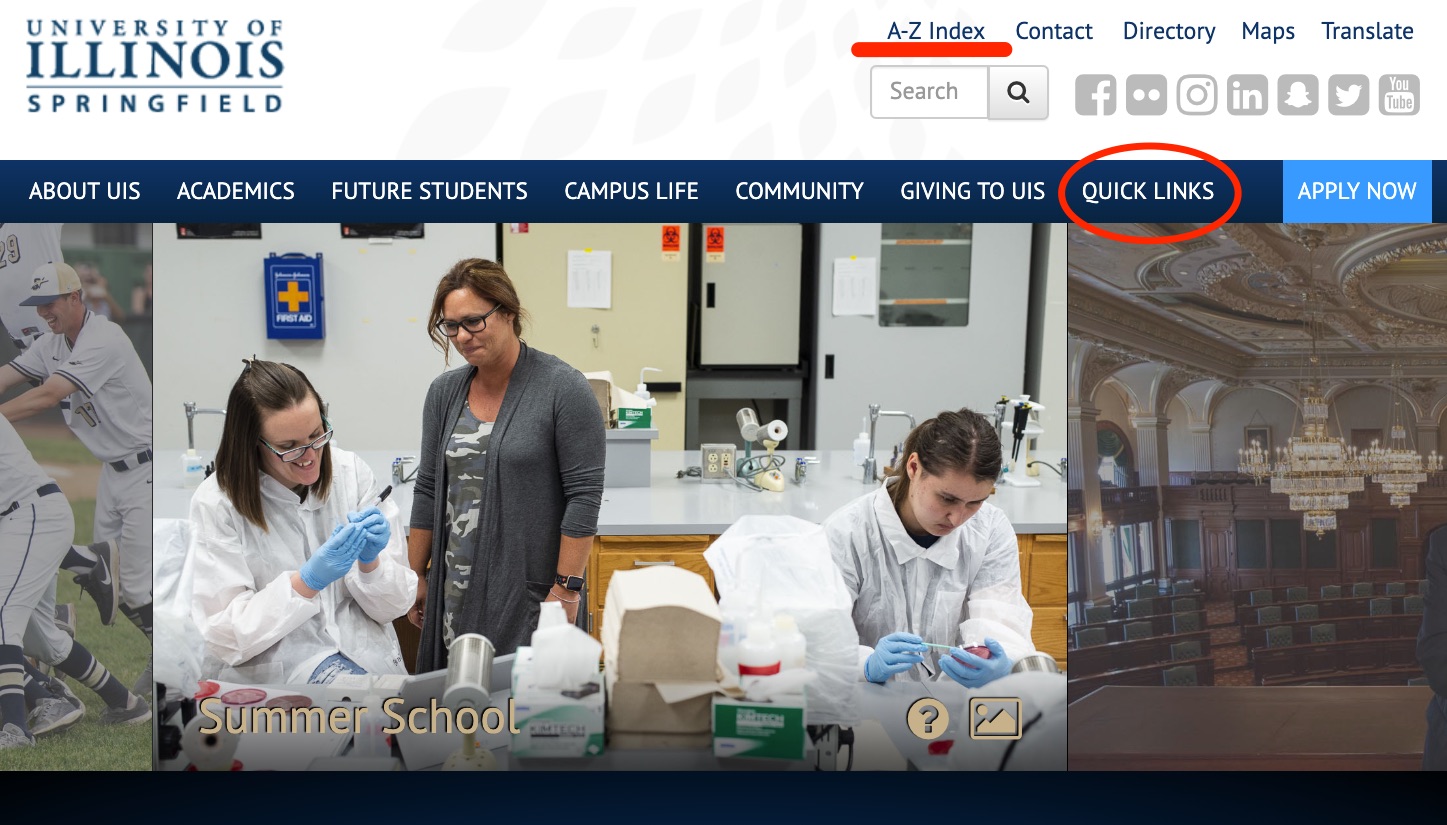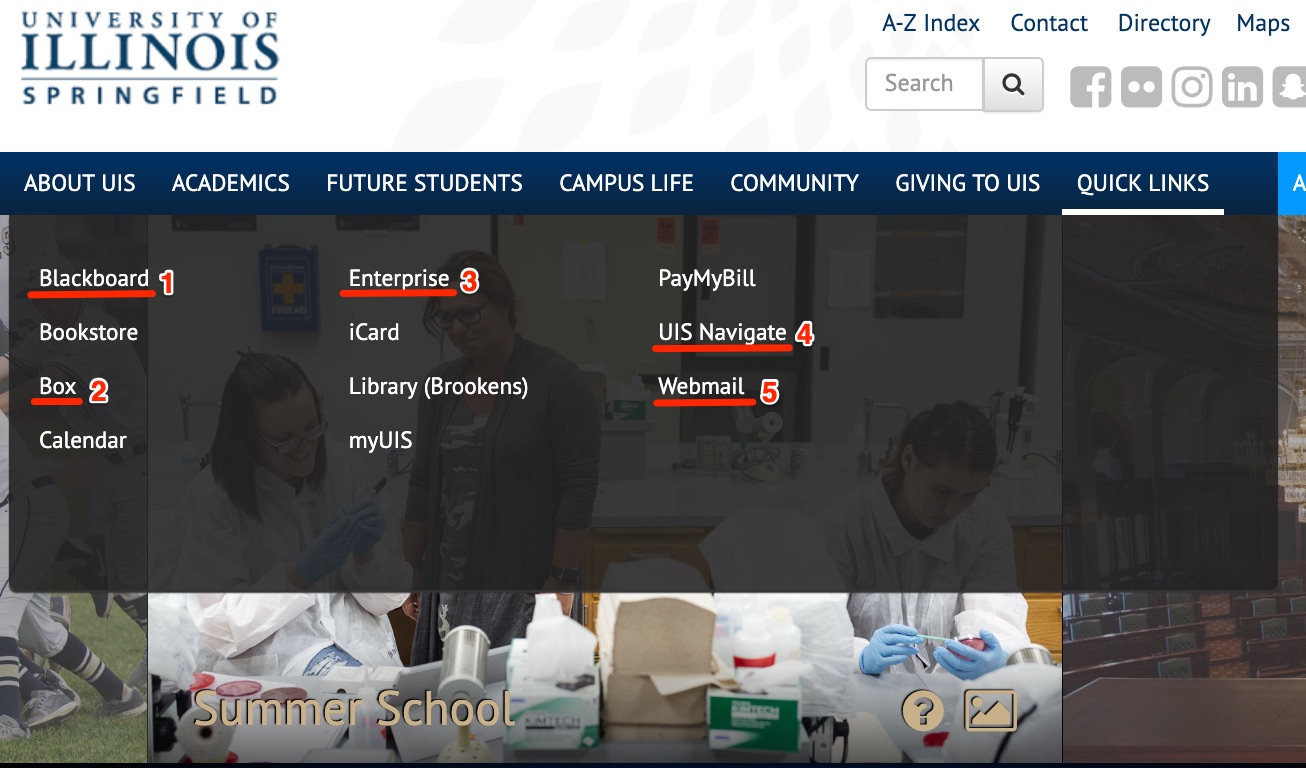 You should have received an email with instructions on setting up your NetID and password.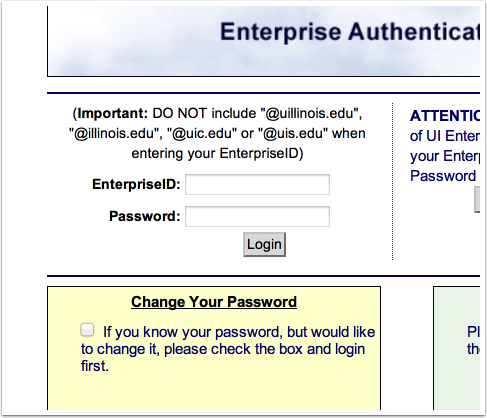 Once you log in, take a moment to review the options. As you can see, you will use the Enterprise system for many needs. For now, click on Registration and Records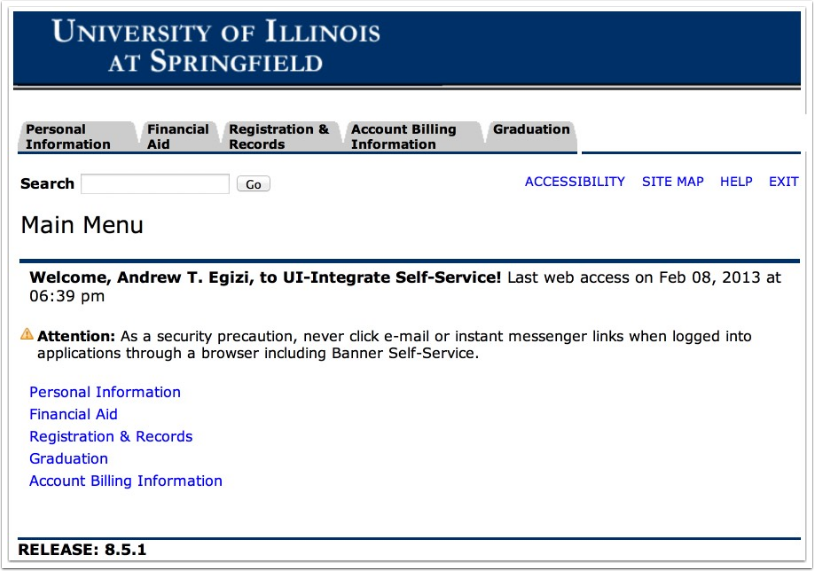 Then, click on Registration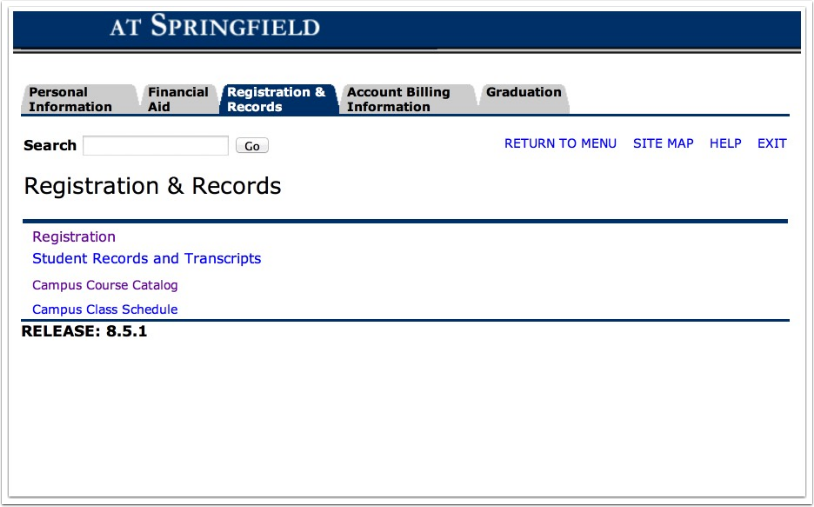 You can use the Look-up or Select Classes to search for course options. This will open up the Dynamic Course Schedule search options so that you can search for a course and immediately enroll in the courses you find, but this option will not always work if you've been given special approval to enroll.
We recommend that you search for courses using your program website or the Dynamic Schedule and jot down the 5-digit Course Reference Number (CRN) before you log-in to Enterprise. Once you have CRNs, click on Add/Drop Classes.
Please read through the Registration Agreement. Realize that you do not have a financial obligation for your enrollment until the first day of the semester. You can read the Drop/Withdrawal Policy for a more detailed understanding of enrollment and financial obligation.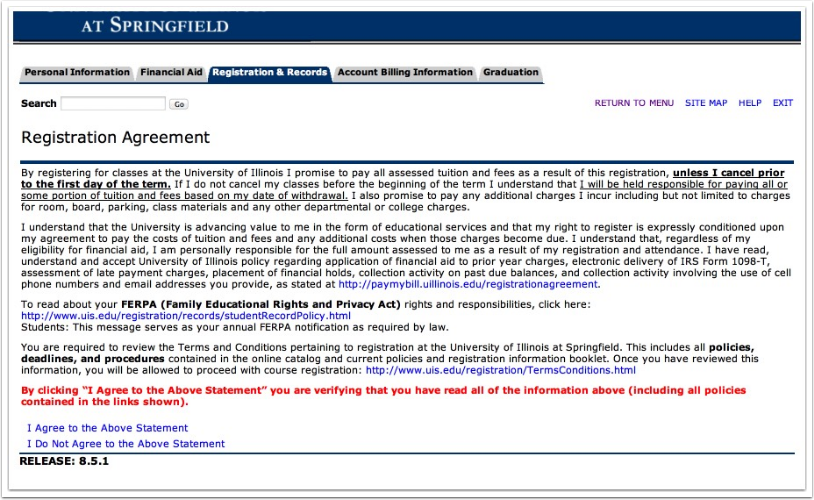 Once you have agreed to the Registration Agreement, you will see the Add/Drop Classes screen.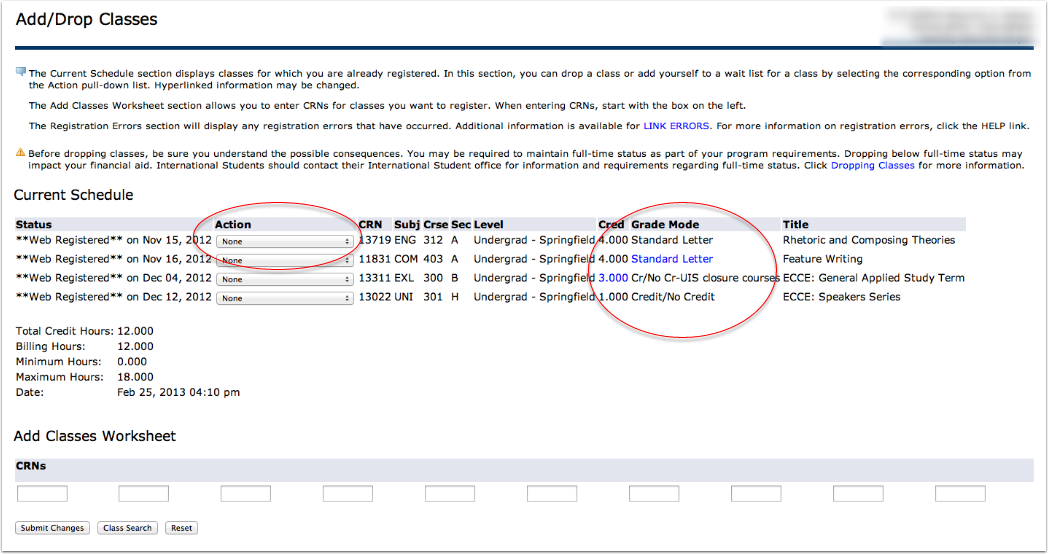 This is an example of what you see if you are enrolled for the semester. This is live data so you can always come to this screen to confirm your current enrollment.
For each course, you will see a drop-down menu under the Action heading. You can use this menu to drop an individual class. While it is your call whether or not to drop a class, please speak with your academic advisor before doing so, since there may be consequences to dropping a class. In addition to considering these consequences, your advisor may be able to help you develop a strategy so that you don't need to drop a class. Every time you drop a class, you lengthen the timeline and increase the cost of your degree.
Look under the Grade Mode heading and you'll see the type of grade you will receive for that class. There are two options: standard letter and credit/no credit. Standard letter is what you might expect: a grade from A to F. Standard letter grades are used to calculate your GPA. For credit/no credit courses, you receive credit if you earn a C or higher or, you receive no credit if you earn a C- or lower. Credit/no credit grades are not included in your GPA.
Some classes will offer you only one grade mode option. In this example, the first course can only be taken for a standard letter grade and the third and fourth courses can only be taken as credit/no credit. You'll notice that the second course lists standard letter but that it is a hyperlink. In some cases, like the second course, you may choose which grade mode you wish to use. Just click on the hyperlink to change the mode.
The benefit of credit/no credit is that you can focus on your work without focusing on your grade. You receive the same credit whether you earn an A or a C. Since credit/no credit grades are not included in your GPA, this might be a way to protect a great GPA if you challenge yourself with a difficult course. Remember though that the expectation of passing a credit/no credit course is much higher than a standard grade course. A C- is as good an F.
When you go to the add/drop screen for an upcoming semester, one in which you have not yet enrolled, you won't see a list of courses but you will still see the Add Classes Worksheet.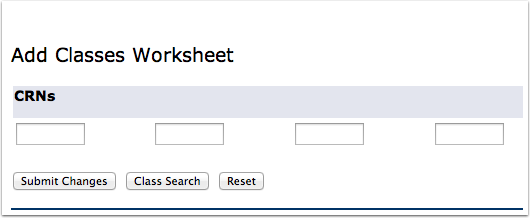 If you have already used the Dynamic Course Schedule to select your courses, you simply need to input the 5-digit Course Reference Numbers (CRNs) in the fields and click Submit Changes.
I recommend following this path, but you can come to this add/drop screen without having selected your courses. If you haven't already selected your courses, click on Class Search and you will open the Dynamic Course Schedule within the Enterprise System. You will have the same opportunity to select search criteria, just as you do on the Dynamic Course Schedule, but results of your search will not look the same as the results from the Dynamic Course Schedule. Rather than seeing all of the catalog content for those courses, you will just see a list of courses. In this example, you are seeing the results of a search for all Criminal Justice courses. If you are interested in a class, click on the View Sections button.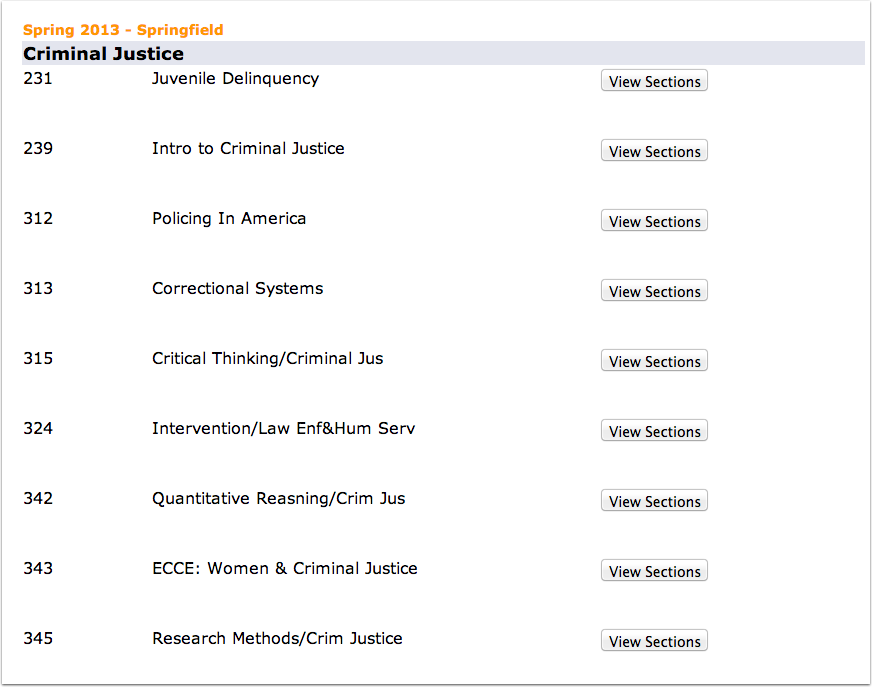 In this example, I've clicked the View Sections button for CRJ 239.

Look in the first column labeled "Select". Typically, you will see one of two options listed in this column: a empty box that you can check or a "C". If there is an empty box, you can check the box and then click Register to add the course to your schedule. Here, you see a "C" for CRJ 239. This means that registration for that class is closed, which is typically because there are no more available seats in that course.
Occasionally, a student may be given approval to enroll in a course even though it is closed. In these instances, you will still see an C in the Select column, even though you have approval to register, so you can't use this option to register; you must go to the Add/Drop Classes screen and input the 5-digit CRN on the worksheet to enroll in closed course.