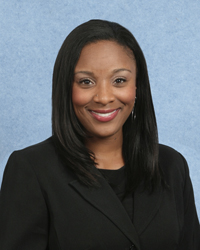 Paris Ervin
2002
Communications
Communications
Current Location: Springfield, IL
Hometown: Collinsville, IL
UIS Degree: B.A. 2002 (Communication), M.P.A. 2015 (Public Administration)
Current Position: Chief Communications & Civic Engagement Officer for Illinois State Treasurer Michael Frerichs
Career Highlights
Former news reporter/fill-in anchor at WICS-TV. When Paris was a student at UIS, she went to the career fair on campus, and applied for an entry level position as a floor director at WICS-TV. Before she knew it, she was moving up the ladder. She later became the Bureau Chief of Communications/Spokesperson for the Illinois Department of Transportation.
Memories of UIS
"I loved living on campus and playing tennis at UIS."
How did UIS change or prepare you?
"Coach Dominic G(iacomini) changed my life when he asked me to join the UIS Tennis team. Since moving to Springfield, I have met some amazing people, gained great experience and learned many valuable life lessons. I will be forever grateful for people like him taking a chance on me and putting me on the path to success."
Hobbies or Personal Tidbit
Enjoys yoga, Zumba, mentoring, traveling and being a wife and mother.