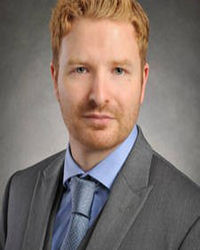 Douglas Hamilton
2012
Technology
Mathematics
Current Location: Boston, MA
UIS Degree: B.A. 2012 (Mathematics)
Additional Degrees: M.S. 2015 (Systems Engineering) Massachusetts Institute of Technology
Current Position: Managing Director of Artificial Intelligence, Nasdaq Inc
Career Highlights
After completing my degree at UIS, I worked as a software developer for Fast Enterprises. While there I was part of the team that launched the State of Arkansas' new DMV CRM system. After grad school, I took a position as one of Boeing Commercial Airplanes first Data Science hires, helping to build out their advanced analytics program. For the last few years, I have been leading Nasdaq's Machine Intelligence Lab. The group is focused on novel applications of AI both within financial markets and to extend the advantages of highly liquid financial markets to markets everywhere. To date we have launched a world first AI enabled market manipulation detection engine, built out automated ways to manage and enhance ETF performance and delivered a number of machine-inferred market insights to clients worldwide.
Memories of UIS
I started my UIS journey while enlisted in the Air Force before moving to campus for the last year and half of my education. As a result, I have two types of memories. First, coming home from long days in a maintenance unit to homework and coursework. The second was on campus, and the dedicated professors I worked with a part of research labs and independent studies that made the degree feel both rigorous and personalized.
How did UIS change or prepare you?
UIS certainly provided me with a broad exposure to a number of quantitative disciplines I use on a daily basis. However, within that exposure, there was a unique focus on practicum that made the theory all the more valuable.
Interesting Fact
I'm an avid mountaineer. After graduate school I took a position in Seattle primarily to be closer to Mt. Rainier.