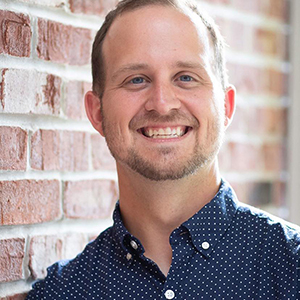 Craig McFarland
2011
Undergraduate Academic Advisor at UIS
Political Science
Current Location: Chatham, Illinois
Hometown: Moline, Illinois
UIS Degrees: 2009 graduated with a Bachelor's of Arts degree in Political Studies; 2011 graduated with a Master's of Arts degree in Political Science.
Current Position: Undergraduate Academic Advisor at UIS
Career Highlights
I love being involved with the academic careers of hundreds of students, being a hub for resources to them at UIS. Also, chairing the Academic Professional Advisory Committee and being able to advocate for Academic Professionals on campus. I have also been able to participate in Leadership Springfield through the Greater Springfield Chamber of Commerce, and that was an excellent experience.
What are your best memories of UIS?
The many friends and relationships that I have developed. Being a political science student, I was able to interact, argue with and ultimately enjoy getting to know people who had opposing views to my own. It made me stronger in my convictions, and it allowed me to see a different perspective to things. I also absolutely loved my Springfest experiences. The sports day portion of the event with the tug-of-war was just incredible.
How did UIS change or prepare you?
Certainly, as I mentioned above, the experience gave me the ability to really understand someone's perspective that is different to my own. While it can be difficult, I try not to judge someone on the surface level without trying to better understand who they are. For my career, I think I am better prepared as an academic advisor having been on the other side of the table as a student here. It may have been a bit ago, but I feel like that experience allows me to connect with the students I am trying to serve.
What is an interesting fact about yourself that you would like to share?
I co-founded a network of podcasts called The Front Row Network. In 2019 we partnered with NPR Illinois to expand the possibilities with our shows. Currently, I host two weekly shows. The first is "Beyond the Mouse," a show all about Disney. The second is "Peanut Butter and Biscuits: A Ted Lasso Fancast," which recaps all the episodes of the Apple TV+ show "Ted Lasso."
I have had some pretty incredible experiences through the podcast. I have been able to be part of multiple conventions, covering them as press. We've also spoke to many celebrities, including Alan Menken, Yvette Nicole Brown, Evangeline Lilly, Anthony Daniels and many more. It's a very fun way to express my love for Disney and TV/Film. If you'd like to check either show out, they are both available on any podcast app of your choice.