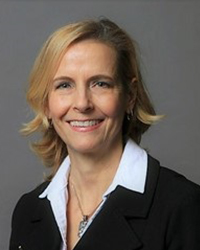 Carmen R. Allen
2004
Education
Management Information Systems
Current Location: Springfield, IL
UIS Degree: M.S. 2004 (Management of Information Systems)
Additional Degrees: Ed.D. 2017, Community College Leadership, Ferris State University
Current Position: Professor
Career Highlights
A 2018 recipient of the Lincoln Land Community College Pearson Master Teacher Award presented annually to "an outstanding full-time LLCC faculty member who practices his or her profession in an exemplary manner."
Memories of UIS
The beautiful campus, cutting-edge building designs and technology, and the extremely helpful faculty who encouraged me during the journey.
How did UIS change or prepare you?
Obtaining a predominately online Management of Information Systems Master's degree enhanced my community college teaching experience significantly. This program also required a significant amount of research and writing for the development of a large scope final project. The confidence gained from this experience led to more scholarly writing, the publication of technical articles, a doctoral program dissertation and the authoring of my first book.
Interesting Fact
Using a digital audio workstation (DAW), I write and record electronic music. I also really enjoy singing in choral groups, rock bands and with an occasional karaoke audience.