At Innovate Springfield we're all about collaboration over competition. We firmly believe that there's room for everyone in the market and that each business brings its individual strengths and advantages that separate them from their competition.
Our STAR members are so committed to enhancing the entrepreneurial community that they're giving their secrets away in our iSPI Hacks video series. Because Zoom fatigue is REAL but we all still want to grow together. With iSPI hacks you can get your learn on when you feel like it.
Keep scrolling to learn more about the starters who are giving their email, venture capital, self-care, marketing, pop-up shop and design secrets away. Skip over to our YouTube Channel to get your learn on. Happy hacking!
iSPI Email Marketing Hacks
We have two words to describe this hack series: game-changing. In this iSPI Hack, Chad Graue from C. Graue Consulting will walk you through how you can improve your value-add to your customer and deepen your relationship with them through email.
Chad is a virtual consultant and online trainer who helps farms and other businesses that sell food online create long-term, profitable relationships with their customers. He holds a Ph.D. in pharmacy and has a passion for health and wellness, which come together to give him a unique (and scientific) approach to his work. Learn more about Chad on his website, and be sure to sign up for sneak peeks of his upcoming book Five-Star Follow-up! In the meantime, soak up everything you can from this iSPI Hack.
iSPI Design Hacks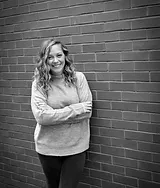 Are you ready to take your Instagram Stories to the NEXT LEVEL?! In our first iSPI Hack, we teamed up with Stephanie Cullen, iSPI Member, CO.STARTERS Graduate, and Founder of Stephanie Cullen Design to show you how to take your Instagram Stories from ordinary to EXTRAORDINARY. Check it out! Don't forget to tag Innovate Springfield and Stephanie Cullen Design in your new and improved stories too!
iSPI Leadership Hacks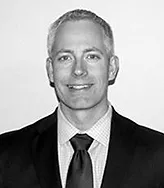 As business owners, we're serving as leaders, and leadership is big business. Dr. Travis Bland is an Associate Professor in the Department of Public Administration at the University of Illinois Springfield. He has taught Organizational Dynamics, Public Sector Human Resource Management, Public Service Ethics and Leadership, Nonprofit Sector Human Resource Management, and the Internship Seminar at UIS. He brings years of academic research and the professional application of leading to our Leadership Hacks Series. You can thank us later.
iSPI Marketing Hack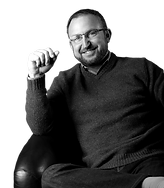 Are you ready to double your revenues?! Who honestly isn't? In this 3-in-1 Marketing Hack video, Michael Buzzinski, Founder of Buzzworthy Integrated Marketing will share a framework for you to [literally] double your revenues. Watch this hack-vid and then cruise cyberspace to download your absolutely FREE copy of the Rule of 26 E-Book.
iSPI VC Hacks
What's a VC? Why would I ever need one? Okay, so maybe I need a VC, how are funds typically structured? We're cracking the VC-Code in this iSPI Hack Series!
iSPI Self-Care Hacks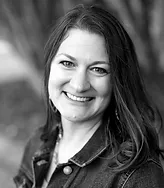 In our iSPI Self-Care Hack series, we teamed up with Amy Denney, Innovate Springfield member, CO.STARTERS graduate, and Founder of Shine Light Therapy. Amy is a certified trauma-informed yoga instructor and in these short and sweet videos, she will share how you can incorporate journaling, breathwork, and movement into your regular self-care routine. Give yourself 20 minutes to watch the series and get to chilling out.
iSPI Virtual Popup Hacks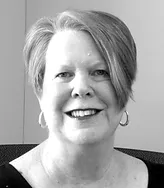 We're all familiar with the concept of a Pop-up Shop, but our lives have changed drastically, and suddenly, including the way that we gather and the way that we shop. Say "Hello!" to the Virtual Pop-up concept. This is no ordinary Pop-up Shop. You've got to get your digital ducks in a row before you go LIVE. Get the inside scoop on how to do a virtual pop-up from Community and Economic Development Specialist, Pam Schallhorn.