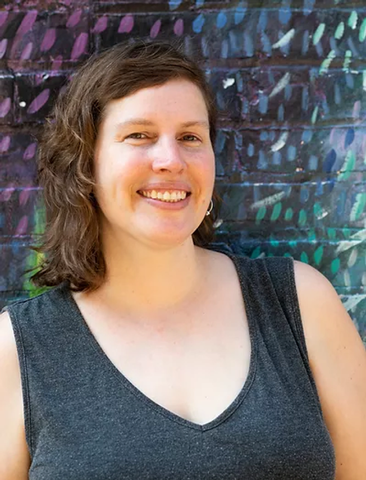 Trish Schlobohm
Email: trish@innovatespringfield.org
Phone: (217) 206-8674
Trish Schlobohm serves as Business Incubation Program Coordinator at Innovate Springfield, which means she wears all the hats. She grew up in nearby Petersburg but spent most of the last two decades in Portland, OR before returning to Central Illinois in 2017. While living in Oregon, she earned an undergraduate degree in Organismal Biology and a Master of Science Teaching degree, both from Portland State University. She is delighted to be working for an organization that has such a clearly positive impact on the local community, due to its mission to support local entrepreneurs and increase equity. When not at work doing the job she adores at Innovate Springfield, Trish spends her time   cooking, gardening, birding, hiking, hanging with family, co-leading her daughter's Girl Scout troop, mastering her fermentation skills, and otherwise doing her best to live a life full of gratitude and creativity. Returning to Springfield has been a joy - especially the opportunity to participate in the vibrant and dedicated downtown Springfield community and support local economic development.
Photo by Patrick Russell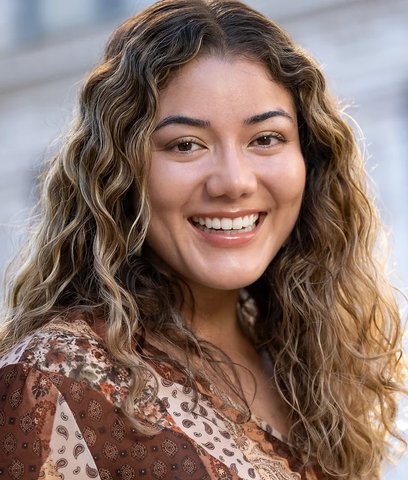 Daisy Solorzano
Email: daisy@innovatespringfield.org
Phone: (217) 206-8671
Daisy Solorzano serves as our GPSI Community Support Specialist at Innovate Springfield. She is a first year graduate student at the University of Illinois-Springfield pursuing a masters in public administration with a certificate in community planning. She moved to Springfield in August of 2020 as a transfer from Kankakee Community College, to finish her undergraduate career, which she completed in May of 2022 with a bachelors in political science. What she is looking forward to the most during her time at iSPI is the opportunity to learn how to influence and help grow the business side of a community, and to be involved in a collaborative space. Outside of iSPI and being a grad student, Daisy is a Lobbyist for three companies, and a signed model with Images Agency in St. Louis. During her free time she enjoys traveling, reading, and spending time with her family.
Photo by Images Agency, St. Louis