ITS Newsletter

ITS' electronic newsletter highlighting technology services & initiatives
In this edition…
Larger Mailboxes Coming Soon!
Changes in Adobe Licensing
Attendance Integration for Blackboard
2FA Opt In for UIS Applications
GitHub for Education
Connecting to UIS Resources with the VPN
National Cybersecurity Month is Coming
New Faculty & Staff Directory App to Launch
Streamlining Business Processes with Technology
Larger Mailboxes Coming Soon!
ITS is in the midst of migrating our UIS email to Office 365. Nothing will change about your mailboxes – you will continue to use Outlook and/or Webmail to access your email. The advantages of this migration include larger mailbox quotas for employees and students as well as improved support and new features from Microsoft. More details will be coming soon, along with a schedule of when your mailbox will be migrated.
Changes in Adobe Licensing
Due to changes in Adobe's licensing structure, if you are prompted to log into any Adobe products, you will need to choose to log in with an Enterprise ID and then enter your UIS credentials. UIS has the same licensing for Adobe products as previously, but users may be prompted to log in before accessing the applications now.
Attendance Integration with Blackboard
For faculty taking advantage of the attendance app (http://apps.uis.edu/attendance), it now includes the ability to directly import grades into Blackboard. This is an optional feature that faculty can turn on, as needed. A column will be added to the Blackboard Grade Center for each day attendance is taken. For more information, please visit the Attendance Taking webpage. This app also includes a picture roster of your students so you can learn to know their names and faces even if you do not use the app to take attendance!
2FA Opt In for UIS Applications
As the need to protect our users and our data increases, we are now offering users the opportunity to opt-in to two-factor authentication (2FA) for UIS services that log in through Shibboleth. These services include Box, LinkedIn Learning, Navigate, all of the apps running on apps.uis.edu (attendance, time clocks, course evaluations, parking permit, etc). Please note that this list does not include Blackboard or Webmail.
Currently, 2FA is optional for Shibboleth applications. However, 2FA will be required for all applications in the future. ITS is providing interested users the ability to opt in before they are required to do so.
For more information about 2FA, please visit https://verify.uillinois.edu/
To opt in to 2FA for UIS services, please visit http://apps.uis.edu/opt2fa
GitHub for Education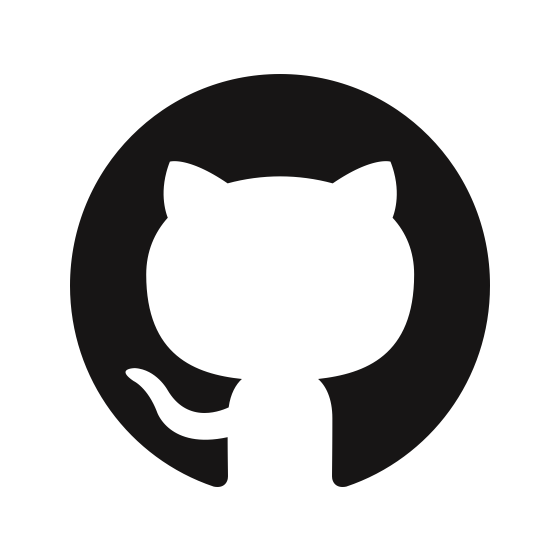 ITS is excited to announce a partnership with GitHub for Education which allows our instructors and students to create course repositories. This is a great opportunity for students to gain experience in real-world applications as GitHub is an industry standard for developers. It also allows faculty to design hands-on activities that provide students with skills that employers value. For more information or to get started, please contact ITS Client Services or visit the UIS GitHub at https://uisgithub1.uis.edu/ to create your account.
Connecting to Campus Resources with the VPN
ITS recently moved to a new VPN client. The new VPN provides more stable and reliable connectivity, as well as additional flexibility through the use of tunnels for users who are accessing resources at other U of I campuses such as TEM and licensing servers (by using the TUNNEL_ALL option).
The default tunnel (SPLIT_TUNNEL) will behave as the previous VPN did. You will continue to use the Cisco AnyConnect client and log in with your NetID and password. For more information, including how to download the VPN client, visit our VPN webpage.
National Cybersecurity Month is Coming Soon

National Cybersecurity Awareness Month (NCSAM) is a national collaborative effort between government and industry leaders to ensure everyone has the resources they need to stay safe online. NCSAM is an opportunity for the UIS community to come together to learn and practice how to be more cyber secure both in the workplace and at home.
NCSAM 2019 will emphasize cyber responsibility and stress the importance of taking proactive steps to enhance security before an attack happens. This year's overarching message – Own IT. Secure IT. Protect IT. – will focus on key areas including security tips/tricks, privacy, and securing devices. Follow along and find useful cyber security resources at our #NCSAM #CyberAware website.
New Faculty & Staff Directory App to Launch
One of the most popular pages on the UIS website is the faculty & staff directory, both from UIS and prospective UIS users. ITS is redesigning the directory, which will now include pictures for all employees and improved user-design. Stay tuned for the launch of the new directory coming soon!
Streamlining Business Processes with Technology

ITS has been collaborating with several departments to develop web-based applications that streamline day-to-day tasks and critical workflows. Check out some of the applications that we have developed and implemented to improve business processes! If you are interested in streamlining any of your business processes, please reach out to ITS Client Services.
Contact Us:  Information Technology Services | 217/206-6000 | techsupport@uis.edu