The Institute for Legal, Legislative and Policy Studies, a unit of the Center for State Policy and Leadership at the University of Illinois Springfield, develops and applies practical knowledge to improve public sector performance.
Through public policy research and development, program evaluation and design, and the education and training of government and nonprofit employees and citizens, the Institute seeks to bring new information to bear on public problems. Institute projects include those independently undertaken and those funded on a grant or contract basis through public and private sector support.
Through its faculty, staff, and outside consultants, the Institute offers skills in social science research, policy analysis, evaluation, curriculum design and implementation, conference planning and execution, advocacy development, and authoring publications.
---
Recent Research
The 2021 Sangamon County Citizen Survey
The Institute for Legal, Legislative, and Policy Studies, a unit of the Center for State Policy and Leadership at UIS, recently released the results of the 2021 Sangamon County Citizen Survey. In conjunction with the Community Foundation for the Land of Lincoln and the United Way of Central Illinois, UIS has facilitated the survey every other year since 2013. Based on the results of the 2021 survey, the Executive Steering Committee for the survey will be releasing an executive action plan in the future with potential policy recommendations. Please see below for links to the full 2021 report, a one-page infographic summarizing the results, and a 30-minute video that summarizes some key findings.
2021 Sangamon County Citizen Survey report
2021 Sangamon County Citizen Survey Infographic
Recent Transportation Research
ILLAPS Visiting Researcher Dr. Mickey Edwards recently published an academic article titled "Twelfth ride: A Saturday Morning Driving for Uber in Cincinnati."
The abstract for the article reads: "This paper examines twelve UberX rides completed over four hours in Cincinnati with the intent of comparing first-person evidence of ridehail travelers to a growing body of quantitative literature. Traveler data are based on observation and casual conversation between the author (driver) and the passenger. A typical Saturday morning was chosen beginning in Cincinnati's Central Business District (CBD), and each subsequent trip was based on the location of the previous trip destination without intervention. This work attempts to tell the narrative of where each traveler was going, infer why they chose ridehailing, and explore the social relationship between riders and drivers. More specifically, it places these twelve travelers in the context of published ridehail literature. From the driver's perspective, $68.32 was grossed after four hours of driving—including one tip, $2 tip on the twelfth ride. This small sample of ridehail passengers, and driver profits, conforms to findings published in the academic literature yet is not intended to be statistically significant. This work has implications for future research by presenting details about trips and passengers not before seen in the literature."
Explore more info about the article.
Recent research on public service announcements
ILLAPS Visiting Researcher Manuel Gutierrez recently co-authored an academic article published in American Politics Research. "The Impact of Emotional Responses to Public Service Announcements: The Case of Gun Violence in Schools" was co-authored alongside Dr. Kim Fridkin, Dr. Patrick Kenney, and Ryan Deutsch. The abstract for the article is below, as is a link to read it.
Abstract: We examine how people's emotional reactions to gun violence public service announcements (PSAs) influence information acquisition, policy preferences, and political engagement. Utilizing a non-student sample of more than 100 participants, we look at people's emotional reactions (i.e., anger, sadness, contempt, and fear) to two Sandy Hook Promise PSAs. We assess people's emotional reactions by relying on two complementary measures: the traditional self-report measures as well as facial expression analysis. We demonstrate that when people are feeling sad after watching the Sandy Hook Promise PSAs, they are significantly more likely to retain information from a news article about school violence. Furthermore, feelings of contempt and fear lead people to seek out additional information about gun violence. In addition, we find when people feel anger, contempt, and fear after watching the PSAs, they change their views of gun policies. Finally, fear and contempt increase people's likelihood of becoming politically mobilized.
---
Department News
Jan 21, 2022
A Department of Children and Family Services caseworker was attacked and killed while on a welfare check this month. It's happened before and that's making…
Oct 04, 2021
New data offers a glimpse as to how Sangamon County residents are feeling during the ongoing COVID-19 pandemic. University of Illinois Springfield …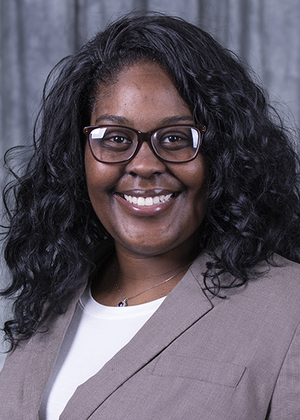 Apr 08, 2021
Tondalaya Reece, program coordinator for the Institute for Legal, Legislative and Policy Studies, was chosen as the winner of the 14th annual Chancellor's…