Dr. Kenneth A. Kriz
Director & University Distinguished Professor of Public Administration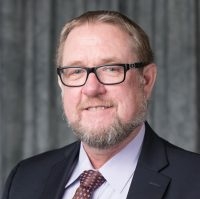 Kenneth A. Kriz, Ph.D. is University Distinguished Professor of Public Administration at the University of Illinois at Springfield, where he directs the Institute for Illinois Public Finance. Dr. Kriz conducts research focusing on subnational debt policy and administration, public pension fund management, government financial risk management, economic and revenue forecasting, and behavioral public finance. Dr. Kriz is a frequent presenter at public economics and public budgeting and financial management conferences and has published more than 40 journal articles and book chapters along with a textbook on quantitative research methods in public administration and a co-edited book on tax increment financing that will be published by SUNY Press in July 2019. Dr. Kriz has consulted with several public and nonprofit organizations on financial and economic matters, including the cities of New York City, Minneapolis, Omaha, and Wichita and the states of Nebraska and Kansas. Dr. Kriz served as Vice-Chairperson of the City of Omaha, Nebraska Civilian Employees Retirement System from 2006 to 2011 and on the Board of Trustees of the Wichita, Kansas Police & Fire Retirement System and on the Joint Investment Committee for the city's pension funds from 2014 to 2018. Dr. Kriz was a Fulbright Scholar in the Republic of Estonia during academic year 2004-05 and a Fulbright Senior Specialist in the Czech Republic in 2008.
Dr. Kriz can be reached at kkriz4@uis.edu
Dr. Arwi Kriz (née Arwiphawee Srithongrung)
Research Fellow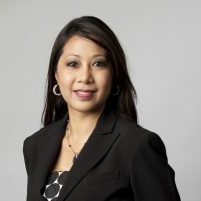 Dr. Arwi Kriz (formerly Arwiphawee Srithongrung) is a Visiting Research Fellow in Center for State Policy and Leadership, University of Illinois-Springfield. Dr. Srithongrung-Kriz received her Doctor of Public Administration (DPA) from University of Illinois-Springfield. Prior to joining Illinois Institute of Public Finance, she was an Associate Professor (with Tenure) at Wichita State University (2013-2018) and University of Nebraska- Omaha (2006-2013). Dr. Srithongrung-Kriz has expertise in public budgeting and finance, fiscal policies, economic growth, and performance measurement. Her publications appear in Journal of Policy Analysis and Management, Public Budgeting & Finance, Journal of Public Budgeting, Accounting and Financial Management, International Journal of Economics and Financial Issues, International Journal of Public Administration, International Public Management Review, Journal of Public Works, Management, and Policies, and Research in Public Policy Analysis. Dr. Srithongrung-Kriz also published two textbooks, Essential Skills in Analyzing Public Budget and Public Capital Management and Budgeting. In addition to teaching and research experiences, Dr. Kriz assists state and local governments in several consulting projects including City of Omaha's revenue forecast, State of Nebraska's charitable tax credit analysis, State of Kansas's Food sale tax analysis and City of Wichita's creative class and income growth.
Dr. Kriz can be reached at asrit1@uis.edu
Dr. Beverly S. Bunch
Affiliated Faculty
Professor of Public Administration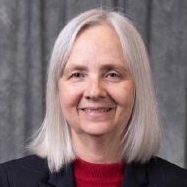 Beverly Bunch is a Professor in the Public Administration program at the University of Illinois Springfield. She has a Ph.D. in Public Policy from Carnegie Mellon University and a Master's in Public Administration from the Maxwell School at Syracuse University. Her areas of expertise are state budgeting and the financing of capital infrastructure. She has published in journals such as Public Budgeting & Finance, Public Administration Review, and the Municipal Finance Journal. She currently is working with the Volcker Alliance on the Truth and Integrity in State Budgeting study.
Dr. Bunch can be reached at bbunc1@uis.edu
Dr. Richard Funderburg
Affiliated Faculty
Associate Professor of Public Administration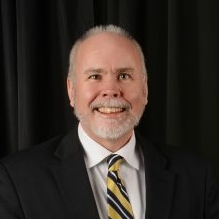 Richard Funderburg is an associate professor in the Department of Public Administration with expertise in economic development and workforce development. He earned his Ph.D. from the University of California, Irvine and previously worked as a policy analyst for the California Employment Development Department. His consulting has included projects for the World Bank, the Orange County Business Council, the Orange County Workforce Investment Board, the United Aerospace Workers union, and the International Longshore Workers Union. Dr. Funderburg's research uses quasi-experimental methods and geographic information technology in the estimation of impacts from government programs and public investments in transportation infrastructure, housing, business taxes, and financial incentives on economic growth and patterns of development.
Dr. Funderburg can be reached at rfund2@uis.edu