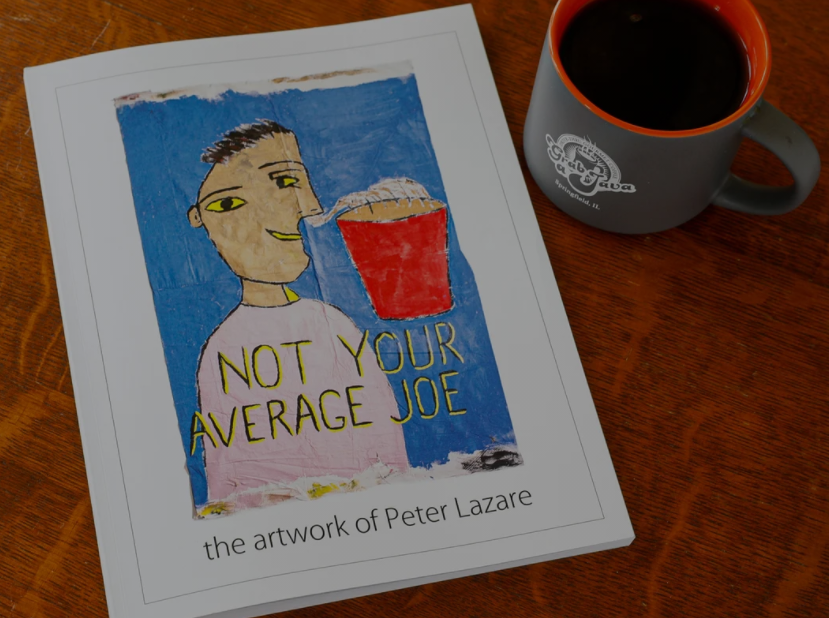 Location
Myers Buliding, 1st Floor, 1 W Old State Capitol Plz, Springfield IL
That Coffee Sign Art on 6th Street - See them All
Pete Lazare's banners flew for nearly 20 years in front of Grab-a-Java. They were funny. They were punny. They became a local treasure. In an effort to capture the artwork in a manner that can be enjoyed by all (i.e. - not 10 feet tall), we have captured them on film (thanks to the very talented Rich Saal Photography), shrunk them down and assembled them all into a beautiful coffee table book, featuring nearly 70 banners!
First 100 People that purchase a copy of the book will receive a FREE limited edition 13x19 art print featuring 25 of Peter's beloved banners. We have also printed and matted a limited ONE copy of each banner, which will be on display and for sale at the show. If you want a specific banner, you'd better get there early, because only ONE COPY OF EACH are being produced.
All proceeds raised from this event, and the sale of all the books and art prints, will be donated 50/50 to both the Sierra Club of the Sangamon Valley and NPR Illinois in Pete's memory.
Come join us for a fun night of art and friendship, and help support two wonderful causes that were near and dear to Pete!
The event is free. Books and art prints will be available for purchase.
Start Date/Time
Fri, Aug 06, 2021 6:00 pm
End Date/Time
Fri, Aug 06, 2021 9:00 pm