About the College
Accreditation, Approval & Recognition
The programs of the College of Education and Human Services are accredited, approved and/or recognized by the following organizations: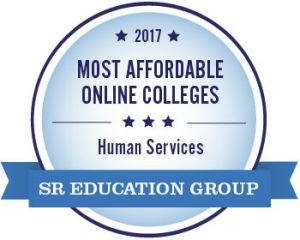 The UIS Human Services Department has been recognized as one of the most affordable online degree programs in the nation for 2017 by Education Publisher the SR Education Group.
---
Licensure & Certifications
The College of Education and Human Services offers programs that may lead to licensure in: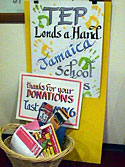 Elementary Education
Secondary English
Secondary Mathematics
Secondary Science: Biology and Chemistry
Secondary Social Science: History, Political Science and Sociology/Anthropology
School Counseling
Principal
Superintendent
Chief School Business Officials
The College also offers a Master of Arts in Education.
Within Human Services, an Alcohol and Substance Abuse Counseling Graduate Certificate is offered.
The curriculum within The Department of Human Development Counseling leads to licensure as a Licensed Professional Counselor (LPC), a Licensed Clinical Professional Counselor (LCPC), a Licensed Marriage and Family Therapist (LMFT), and a Professional Educator License with a School Counseling Endorsement.
We prepare students for careers as social workers, teachers, counselors, school administrators, gerontologists, public professionals and researchers.
Faculty of the College take full advantage of UIS' location in the state capital and its proximity to the Illinois State Board of Education and the Illinois Department of Human Services. Many of the state's master teachers and human services professionals in leadership roles at state agencies are graduates of UIS.
Vision
The College of Education and Human Services, building on the existing strengths, will be more widely recognized for providing outstanding educational opportunities for a diverse group of learners and their communities in a committed and caring environment.
Liberal arts and public affairs will provide the foundation upon which excellent professional development and personal growth are built at both the graduate and undergraduate levels.
The college will enjoy synergistic partnerships within the university, the Greater Springfield Community, school districts, community colleges, universities, public and private agencies and other governmental entities.
Dean's Welcome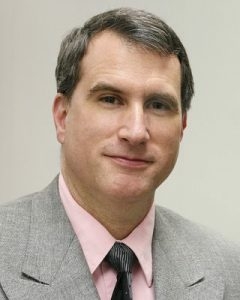 Faculty of the college take full advantage of UIS' location in the state capital by maintaining close ties with the Illinois State Board of Education and the Illinois Department of Human Services. Faculty serve on a variety of professional advisory boards and on the boards of local social service delivery agencies. Due to the large number of state government employees, educators, and human service professionals in Springfield, the college's academic programs are vital to the city's economic and employment base.
Students enrolled in the college's programs prepare for professional careers as social workers, teachers, counselors, school administrators, gerontologists, public professionals, and researchers. Programs in the college are closely involved with the Applied Study and Experiential Learning Term and the Career Development Center to ensure that students have realistic career objectives and receive field experience in their chosen professional areas.
The Social Work department has national accreditation and works closely with a wide variety of human social service agencies.
The Human Development Counseling department is nationally accredited and provides three concentrations in Clinical Mental Health Counseling, School Counseling, and Marriage, Couple, and Family Counseling.
The Human Services department prepares graduate students for employment in the fastest growing segment of society, including providing direct services to senior centers and nursing homes, administering and evaluating service-delivery systems for the elderly, and assisting in legislative bodies that serve older persons. The human services program's areas of concentration are designed to provide advanced professional training for graduate students in human services such as family therapy, child therapy, social service administration, adult development and aging, social change, and substance abuse.
The Teacher Education department provides students majoring in other disciplines the opportunity to complete their required study to become licensed and enter the teaching profession. A major goal of the sequence is to prepare licensed elementary and secondary teachers who are competent in subject matter and who understand the psychological and sociocultural characteristics of learners.
Within the Educational Leadership graduate degree, students may choose between the General Administrative certification or the online Master of Arts in Education. Students completing the educational leadership graduate degree are prepared to become educational instructional leaders, supervisors, curriculum directors, or administrators in school systems.
Faculty use a variety of innovative teaching strategies and technologies in the classroom and apply their research and scholarship to the course work that they teach. Many of the faculty have national and international reputations in their areas of expertise.