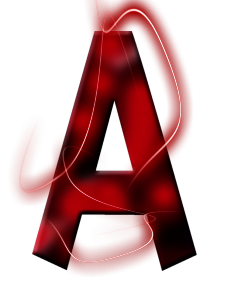 Because there are so many factors involved in choosing a graduate school, you might want to consider conducting an informational interview at the schools you are considering, apart from the required interview.
After conducting an informational interview, you will be free of the stress and pressure you might feel at the admission interview, so you can focus on asking more specific questions to narrow down your search.
All the etiquette rules of job interviews apply to this interview. Learn more about professional etiquette.
---
People to Interview
There are many possible candidates you may interview. Some of the best choices are:
Professors at the school you are interested in
Professors from your school, especially grad level professors
Your academic advisor
Students of the school you are interested in
Alumni with your desired degree
Career Counselors at the UIS Career Development Center are also available to assist you in planning your graduate school career. Feel free to email, call, walk in, or schedule an appointment and get another useful opinion.
---
Preparing for an Informational Interview
To properly prepare for a graduate school informational interview, be sure to:
Research the university or college
Prepare and prioritize a list of open ended questions
Practice mock interviewing with the Career Development Center, family, or friends
Call or email to confirm your appointment
Dress for success or brush up on professional etiquette
Update and bring a professional portfolio, just in case. Include a resume or CV, depending on the program requirements. The Career Development Center offers resume and CV services to those who are in need of help.
---
Graduate School Interview Questions
Questions to consider asking
General questions about the degree program
Preparations for the program- do they prefer experience?
What are the faculty like? What kind of work do they expect?
What are the students like? Is there a lot of competition/cooperation?
What is the campus/surrounding community like?
Do students usually have a job? Is it practical to have a job, or is the course load too difficult?
What kind of experiential learning opportunities are there? Teaching assistantships?
Adjunct positions? Internships? Research opportunities?
Will I be able to create my own research topics, or will I have to continue a professor's ongoing research?
Where have alumni of the program gone? Where do they work?
Do students usually publish or present papers?
What percentage of time will be spent on reading? Writing? Research and hands-on work?
Questions to avoid asking
Do not ask highly personal questions
Do not ask about party life on campus
Do not ask pessimistic questions, try to stay positive.
Do not ask overly detailed questions that would be best addressed to a different department- e.g. financial aid.
---
Tools for Informational Interviewing
Auditory
---
Additional Resources