CDC Services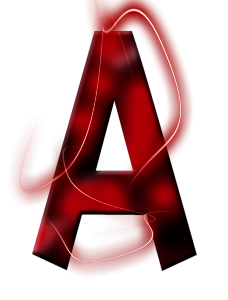 The Career Development Center offers a wide variety of services. The following are particularly relevant as you complete the Active Decision Making section of GOALS.
Career Counseling
Career counseling services are available either face-to-face or through distance secured methods. Licensed Professional Counselors and supervised counseling interns assist individuals and groups with the decision-making process and facilitate the development of career action plans as it relates to life and career directions. Career counselors tailor services according to the needs of the individual in order to clarify life/career aspirations. Some common concerns confronting individuals can include identification of interests, values, skills; improving decision-making skills as related to choosing a major and/or career; identifying resources such as career planning and occupational information systems; educating about job search strategies; resolving personal conflicts on the job by improving interpersonal skills; assisting with the integration of work and other life roles; providing support and decreasing job stress, job loss, and career transitions. Learn more about Career Counseling.
---
Networking Methods
Networking is one of the most important aspects of the job search. Staff will partner with students and alumni in identifying effective networking approaches best suited to the unique needs of the individual. Educating students and alumni about general facets of networking, the rationale as to why networking is important, and how to make contacts and who should be part of one's network leads to enhanced job opportunities.
---
Informational Interviewing
Informational Interviewing can serve as a dual purpose. The technique can be used to gather important information so decisions can be made about choosing or refining your career path, identifying what is required to succeed within a chosen career, or to learn how to gain access for entry into a chosen field. An added benefit of informational interviewing is meeting new people and keeping in contact with those individuals who have common interests which expands your network.
---
Internship and Job Postings
All experiential opportunities consisting of internships, volunteer, part-time, full-time, and seasonal job postings are accessible in our online system called UIS CareerConnect. UIS CareerConnect is a very comprehensive system available 24/7 which requires a password to access. More information about what the system offers, how to register, and how to access the system is available at UIS CareerConnect.
---
UIS CareerConnect
UIS CareerConnect is an online job system with the following career-related features:
Search and review job, internship, volunteer, fellowship and scholarship postings
Upload resumes for employers to search
Upload documents to create an e-Porfolio
Alumni and professional mentor contacts
Search and view employer profiles
Professional Development event calendar
---