The required amount of surrounding space is built in to the downloadable file.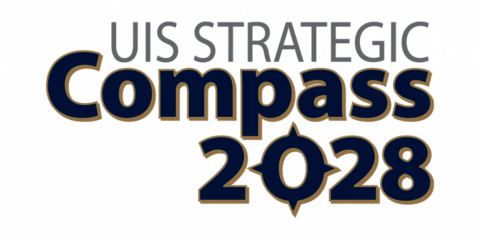 UIS Strategic Compass PowerPoint Template
A Strategic Compass PowerPoint file has been created for you. The template incorporates slide layouts as shown below.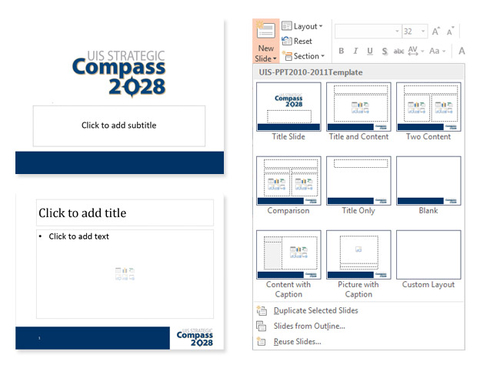 Planning and Goal-setting
The Unit Operational Planning Guide is intended to help all units at UIS make the Strategic Compass the foundation of their strategies, plans and goals. When properly executed, the Strategic Compass offers UIS the opportunity to fully achieve its overarching strategic goal—to provide students with a Premier Educational Experience.