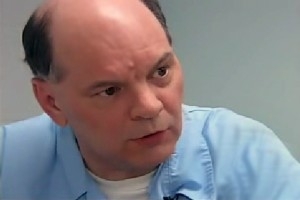 On June 15th, 1998, a divorced father, Barton Monroe McNeil, also known as Bart, had custody of his daughter Christina for the night, per child care arrangements with this ex-wife, Tita McNeil. Tita worked the third shift at the local hospital. Proud to be such a large part of raising three-year old Christina McNeil, Bart routinely had custody of his daughter, sometimes four or five days a week.
Around 10:30 on this particular night, Bart put Christina to bed after her supper. Inexplicably, a few hours later, Bart found Christina awake in the bedroom smiling and talking. Not overly concerned with this behavior, Bart told Christina she needed to get some sleep and tucked her back into bed.
Bart awoke at 7:30 the next morning and followed his regular routine. After calling to Christina to get up and get dressed and receiving no response, Bart went into her room to check on her. Bart found his daughter lifeless in her bed. He immediately called 911 and attempted to perform CPR, but to no avail. Paramedics arrived and confirmed the worst: three-year old Christina was dead. It was later indicated by the coroner that she had been smothered to death.
Initially, Bart had no idea what could have caused his daughter's death. But as he observed the state of Christina's room, Bart began to notice something wasn't right. The window fan that had been in the first floor bedroom's window had fallen to the floor. There were two holes cut in the window screen right above the latches, which were unlatched. Bart started to believe that someone had intentionally removed the screen to gain access to his daughter's room.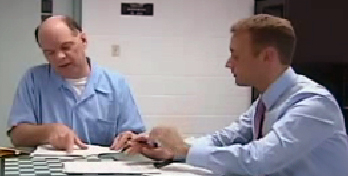 Two days after Christina's death, the criminal investigation began to center around Barton McNeil. Bart was charged with two counts of first-degree murder in connection with her death. As Bart awaited trial for the murder of his daughter, he and his attorneys began to piece together what had happened to Christina. The day before Christina's death, Bart ended his increasing dysfunctional relationship with his girlfriend, Misook Nowlin. Christina was murdered less than twelve hours after Barton's dramatic showdown with Misook in a public restaurant.
Among the items of evidence recovered from the scene were the window screen, a fingerprint located on the inside of the window frame, Christina's stained bed sheet and pillowcase, and Christina's stained clothing. Most of the spots on the sheet were never tested for DNA profiles, and the stains on the pillowcase, and Christina's clothing, too were not tested. Nor was any DNA work done on the fingerprint or window screen.
At trial, Bart was precluded from presenting evidence regarding Misook's involvement in this offense. In July of 1999, Barton McNeil was found guilty of first-degree murder of his three-year old daughter and sentenced to life in prison.
As Bart worked to prove his innocence through appeals, Misook Nowlin was making news. In September 2011, Mistook Nowlin made headlines for the murder of her mother-in-law, Wenlan Tyda. Tyda's murder occurred shortly after Misook's new husband asked for a divorce, under eerily similar circumstances. In December of 2012, Misook Nowlin was convicted of strangling Tyda and sentenced to 55 years in prison.
The realization that Misook is in fact capable of murder under extremely similar circumstances, coupled with the incomplete forensic evidence presented at Bart's original trial, has prompted the Illinois Innocence Project to review Bart's case and assist him in his pursuit of proving his innocence. The Project seeks to have the above items of evidence tested via the latest DNA technology, including "Touch DNA" procedures.