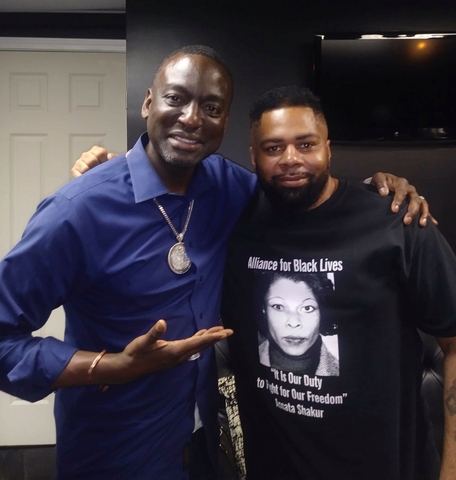 Norman Propst's is the rare clemency petition we take on because it's the right thing to do and we have volunteer resources to shepherd the petition while our staff attorneys focus on current cases. His petition will be heard by the Illinois Prisoner Review Board on October 10, 2019, at 9:00 a.m. at the James R. Thompson Center in Chicago.
St. Louis University School of Law student Kaylan Schardan, featured in our June Bulletin, volunteered for IIP this summer. Under the direction of IIP attorneys, she researched and wrote Norman's petition requesting a gubernatorial pardon where there is strong evidence of innocence. Norman was convicted of a 1990 robbery based on notoriously unreliable circumstances, including a "show-up" lineup. He was also convicted of a workplace theft in 1997 even though his managers insisted that no crime had occurred. One of those managers then resigned her position in support of Norman.
Norman's life circumstances demonstrate some of the factors that can make people vulnerable to wrongful convictions – he experienced severe childhood traumas, witnessed the suicide of his brother, and has speech and hearing impairments and PTSD.
Yet Norman has focused his life on helping others while trying for many years to clear his name. He works with homeless and social justice organizations, speaks at public schools, advocates against gun violence and recently received a service award from Mothers Against Police Brutality.
Norman does not need to be freed from a literal prison but a figurative one. These convictions have impeded his efforts to attend a college specifically for individuals who have hearing impairments, get a degree in social work and give back at a higher level than he can now with two wrongful convictions on his record.