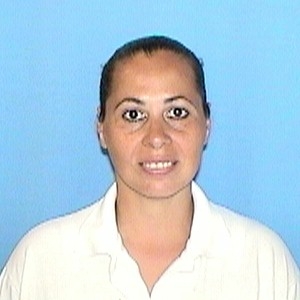 In October, Chicago Legal Director Lauren Kaeseberg and attorneys from the California Innocence Project and Exoneration Project argued for the full pardon of Marilyn Mulero in front of the Illinois Prisoner Review Board.
Marilyn, as mentioned in the movie "Brian Banks," was wrongfully convicted of a 1992 double murder in Chicago. Her attorney, who had never handled a murder case, conducted no investigation and spent very little time with Marilyn, convinced her to take an "open plea" – which required her to admit guilt without a sentencing offer on the table. This plea trusts that the defendant's attorney has established a strong case for, and the system will deliver, a sentence less than the maximum. However, the judge took the extremely rare step of sentencing Marilyn to death. (On appeal she was resentenced to life in prison without the possibility of parole. She has been wrongfully imprisoned for 27 years.)
Equally disturbing is Marilyn's false "confession" at the hands of disgraced retired Chicago Police Detective Reynaldo Guevara and his similarly disgraced partner. The detectives threatened and manipulated Marilyn over 20 hours and refused her legal counsel.
Guevara's pattern of torture and misconduct has been exposed over the past few years. To date the state has exonerated 19 wrongfully convicted individuals in cases related to Guevara, with more expected. The former detective refuses to answer questions regarding his conduct; he took his Fifth Amendment right against self-incrimination 200 times in just one wrongful conviction trial.
Marilyn's co-defendant has taken full responsibility for both murders on multiple occasions, including on camera to reporters. Nonetheless, this co-defendant has been resentenced and is due to be released in 2023 while Marilyn will remain in prison for the rest of her life unless the governor grants clemency.